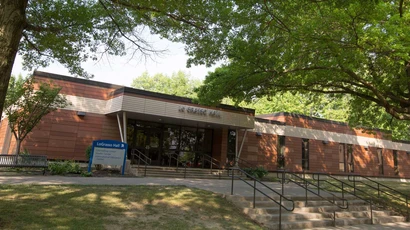 Request Medical Records
Medical Records are maintained for all students and all information is kept confidential and protected by the federal Health Insurance Portability and Accountability Act. Protected health information can ONLY be released with written consent of the patient, or pursuant to court order or medical emergency.
How can I get a copy of my immunization records?
You can access your immunization records that are available on our Banner system using the following link.
View and print your immunization record
How can I get a copy of my medical records or immunization records if I do not remember my Banner sign ons ?
To obtain a copy of your medical records print , fill out , email, fax or bring in to the student health center, the Authorization for Release of Protected Health Information, found at the link below, which specifies to whom and about what immunization record, illnesses or injury information may be released. (It isn't a "blanket" release.) Exceptions may be made in the case of a legally executed subpoena, according to public health regulations or in the event of a life-threatening situation.
The Authorization for Release of Protected Health Information
Absolutely no personal medical information will be communicated to patients or others via email. This type of information is given only in person or by telephone, after securing personal identification.
For any questions or concerns, please contact the Student Health Center by email at health.center@fredonia.edu, by phone at 716-673-3131 or by fax at 716-673-4722.