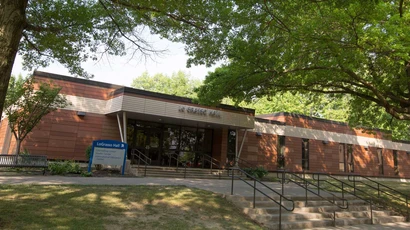 Health Center Services
Primary Care:
Our primary care providers offer care for all your general health needs, including but not limited to:
Urgent Care Visits - Minor Injuries or Illness
Physical Exams - The Student Health Center will do physical exams for college related study/internships.
Tuberculosis testing/PPD - Cost is $15 on your Fred Card. We do not accept cash.
Coordination of outside care and specialist referrals
Screening and preventative health services
---
Sexual Health Services:
The Student Health Center can assess and treat many health concerns specific to sexual and reproductive health. Counseling and education are also available. Services include:
Examinations - sexual / reproductive health
Contraceptive management including oral contraceptives
Pregnancy testing and pregnancy related counseling services.
Testing and treatment for sexually transmitted infections (chlamydia, gonorrhea) - Cost is $35 on FRED CARD
Emergency Contraception - Cost is $15 on FRED CARD
Home Pregnancy Tests - Cost is $5 on FRED CARD
---
Laboratory Services:
Laboratory services are available to students who are being treated by the Student Health Center. We can provide on-site laboratory services including: Strep A, Mono spot, COVID, Flu, urinalysis, pregnancy testing, and glucose. We also offer confidential HIV testing.
---
Flu shots:
Influenza is a respiratory infection that can cause serious complications, particularly to young children, older adults and people with certain medical conditions. Flu shots are the most effective way to prevent influenza and its complications. The Centers for Disease Control and Prevention (CDC) recommends that everyone 6 months of age or older be vaccinated annually against influenza. The Health Center will be offering the Influenza (Flu) vaccination through a private vendor billed to the student, faculty or staff member's private health insurance. Please watch our front page for a schedule of events.
---
Pharmacy:
The Student Health Center works with the following pharmacies for delivery of prescription medications to campus:
Rite-Aid Pharmacy (Deliver on Tuesdays and Thursdays) - 1166 Central Ave, Dunkirk NY (Phone: 716-366-8616), Student needs to have a credit card on file with the pharmacy.
---
Health Education:
The health center has educational materials on many health-related topics. Educational programs on wellness and other pertinent health issues are also offered on campus