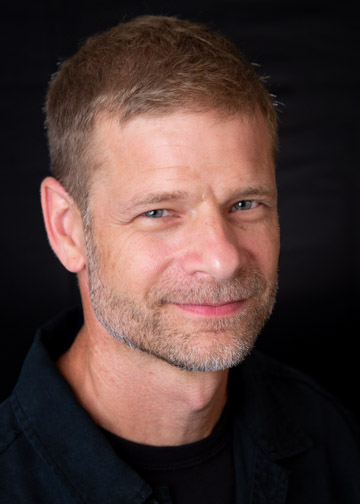 Tim Frerichs
Professor
RAC 302 RAC
(716) 673-3811
M.F.A., University of Iowa
http://www.timothyfrerichs.com
Timothy Frerichs received a Bachelor of Arts from St. Olaf College, MN, and a Master of Arts and Master of Fine Arts from the University of Iowa. A Professor of Art, Frerichs is the Coordinator for the Foundations Area and teaches Printmaking, Artist Books, and Paper Arts. Frerichs has received numerous awards including a 2015 State University of New York at Fredonia President's award for Excellence in Teaching and Learning, two Fulbright awards to Germany, a Netherland-America Foundation Cultural Grant, a Constance Saltonstall Foundation Grant for Printmaking, and a Scandinavian-America Foundation Fellowship to Sweden. Frerichs' drawings, prints, artist books, and installations have been widely exhibited nationally and internationally. His artwork is included in international and national public and private collections.


Teaching Interests
Foundations, Drawing, Printmaking, Artist Books, Paper ARts
Research Interests
Drawing, Printmaking, Artist Books, installations, including multimedia
Awards and Honors
Chancellor's Award of Excellence in Research and Creativity, State University of New York (2022).
Global Warming Art Project Grant, Art Services of New York (2019).
2017 Kasling Memorial Lecture Award, Fredonia State Univeristy (2017).
2017 Artist in Community Grant, NYFA, Cattaraugus Arts Council (2017).
Performances/Exhibits
Lines and Layers. Timothy Frerichs, , Olson-Larsen Galleries (N/A).
On Paper: Printmaking Bookarts and Beyond. , AnnMarie Sculpture Garden and Arts Center in Association with the Smithsonian Institution. (2021).
Navigation: Lake Erie. , The Morgan Conservatory Gallery (2021).
Presentations
"Bloom Maps," Aart International Anadulu Art Symposium (2021).