Dr. Ignacio Sarmiento Panez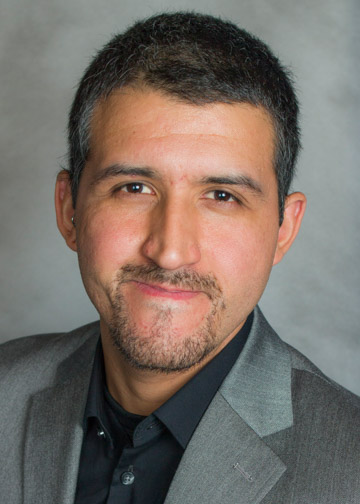 Dr. Ignacio Sarmiento Panez
Assistant Professor
Fenton Hall
716-673-4496
Ignacio.SarmientoPanez@fredonia.edu
Ph.D., Tulane University
I was born and raised in Santiago, Chile. I got my Licenciatura (BA) in History from Universidad Diego Portales. After graduating, I studied for one year in Vancouver. Then, I moved to New Orleans, where I obtained my MA and Ph.D. in Spanish from Tulane University. I love teaching, reading, traveling, and playing water polo.
Teaching Interests
Latin American literature and cultural studies
Research Interests
My research focuses on contemporary Central American Literature and Culture. My work has been published in journals like Revista Canadiense de Estudios Hispánicos, Transmodernity, Romance Notes, and Istmo, among others.
My most recent articles, "Desarticulaciones familiares. Deseo, locura y represión en Los locos mueren de viejos de Vanessa Núñez Handal y Las flores de Denise Phé-Funchal" and "Un paseo por las ruinas. Javier Payeras, el flâneur de la postguerra" are forthcoming in Centroamericana and the Arizona Journal of Hispanic Cultural Studies, respectively.
I am currently working on a book project that addresses the task of mourning in postwar Central America.
My scholarly work can be found in my Academia.edu profile: https://fredonia.academia.edu/IgnacioSarmiento