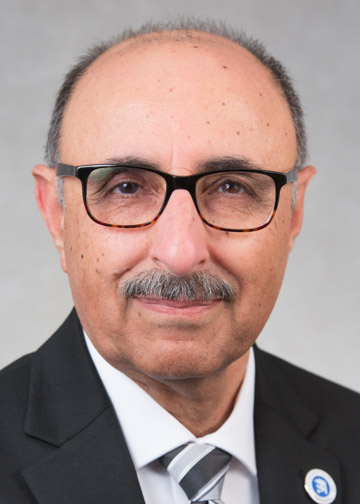 Moj Seyedian
Professor (Business Administration)
Thompson Hall E338
716-673-4604
mojtaba.seyedian@fredonia.edu
Ph.D., SUNY Binghamton
Emigrated to U.S. from Iran in 1975. Earned a M.S. degree in Managerial Sciences from Marywood University in 1977. Received the Doctorate Degree in Economics from SUNY Binghamton in 1985. Started full-time teaching in 1980 at SUNY Agricultural & Technical College at Alfred. Three years later, was employed as an Assistant Professor in the Business Administration department at SUNY Fredonia. From 1991 to 1994 and then from 2001 until 2017 was the Interim Chair and Chair of the department, respectively. Has been the Interim Dean of the School of Business since 2017.
Office Hours
Monday: 8-12 & 1-4
Tuesday: 8-12 & 1-4
Wednesday: 8-12 & 1-4
Thursday: 8-12 & 1-4
Friday: 8-12 & 1-4

Teaching Interests
Management and Finance
Research Interests
Pedagogy, Business history, Business Cases
License/Certification
Current Research
Readabilty of Introductory Textbooks in Operations Management
Awards and Honors
Cerificate of Appreciation, McNair Scholars Program (2008).
Silver DEEP Performance Award, National Council on Economic Education (2001).
Intellectual Contributions
"A Readability Analysis Of Undergraduate Textbooks In Operations Management," Journal of Business, Economics, and Technology (2019).
"The Use of QFD to maximize the student advising experience," College Student Journal (2016).
Presentations
"Evaluation of the Readability of Top-Selling Operations Management Textbooks," NABET (2018).