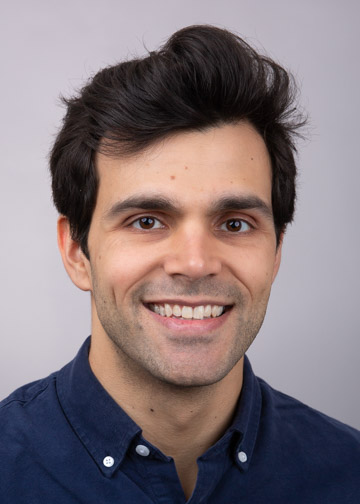 Elliot Scozzaro
Adjunct Lecturer
Mason Hall Mason Hall
(716) 673-3151
https://www.elliotscozzaro.com/
Elliot Scozzaro is an exciting saxophonist and educator from Buffalo, NY. Elliot gained recognition as a member of the Eastman Youth Jazz Orchestra and received an Outstanding Soloist Award at the Charles Mingus High School Competition and Festival in 2010. He went on to earn a Bachelor of Music at Capital University in Columbus, OH, where he studied with Dr. Michael Cox. At Capital, Elliot won the Kenneth R. Keller and Nicholas J. Perrini awards for exceptional performance. In 2012, he was named lead alto saxophone in the Jazz Education Connection of Ohio Intercollegiate Jazz Ensemble directed by former trombonist and arranger with the Woody Herman Orchestra, Vaughn Weister.

Following his time in Columbus, Elliot earned a Master of Music in Jazz Studies at the University of North Texas, where he was selected to play lead alto saxophone in the seven-time Grammy-nominated One O' Clock Lab Band under the direction of Jay Saunders and Alan Baylock. As a member of the One O' Clock, Elliot headlined the Generations in Jazz Festival in Mount Gambier, Australia, was featured as a soloist on Lab 2016, and performed with renowned musicians such as Dennis Mackrel, James Morrison, Danilo Perez, and Sean Jones. While at UNT, Elliot also served as a Teaching Fellow of Saxophone, directed multiple lab bands, and studied under Brad Leali.

In 2016, Elliot was named a semi-finalist in the North American Saxophone Alliance Jazz Competition. After spending several months in the great city of Chicago in 2017, Elliot was hired to play second alto saxophone in the World-Famous Glenn Miller Orchestra under the direction of Nick Hilscher. While a member of the GMO in 2018, Elliot toured the United States, Canada, and Japan, and performed in venues such as Kleinhans Music Hall, Yoshi's Oakland, Severance Hall, the Cotton Club (Tokyo), and Bunkamura Orchard Hall. In early 2019, Elliot played woodwinds in the showband on the American Duchess, a riverboat based on the Mississippi River. Additionally, he has performed at the Rochester International Jazz Festival, the Columbus Jazz and Ribs Festival, and the Northwest Jazz Festival.

Elliot has written a number of compositions and arrangements for both small and large ensembles. Most recently, an arrangement of his was performed by the U.S. Navy Band Commodores featuring Brad Leali at the 2020 International Saxophone Symposium in Washington D.C.

An active educator, Elliot is currently an adjunct lecturer at SUNY Fredonia , where he teaches applied lesson, coaches jazz combos, and performs with the Fredonia Jazz Faculty Collective. He also serves as the Program Coordinator for the Buffalo Jazz Collective, a nonprofit organization dedicated to preserving, celebrating, and advancing the rich jazz heritage of Western New York.