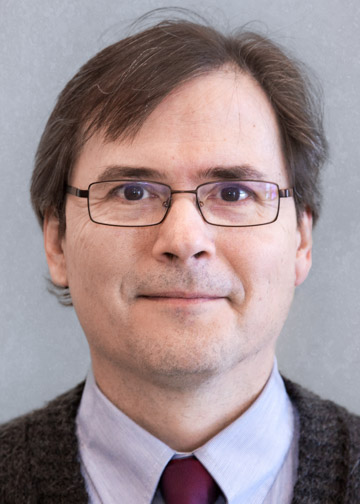 Dr. James Davis
Professor
Area: Musicology
Mason Hall 3151
716-673-3241
James.Davis@fredonia.edu
Ph.D., Boston University
Jim Davis is Professor of Musicology and Chair of the Music History Area at the School of Music, State University of New York at Fredonia. His primary research focuses on the music and musicians of the American Civil War. He has also worked in the areas of music history pedagogy, American popular music of the 19th and 20th centuries, and the history of bands.
Davis received a BS in Music from the University of Colorado at Denver with an emphasis in scoring and arranging; an MM in composition from the University of Texas; and a PhD in music history and theory from Boston University.
Teaching Interests
Teaching interests include American Music, 18th- and 19th-century concert music, the history of popular music, and music history pedagogy.
Research Interests
Davis' latest book is "Maryland, My Maryland": Music and Patriotism during the American Civil War (University of Nebraska Press, 2019). He is also the author of Music Along the Rapidan: Civil War Soldiers, Music and Community During Winter Quarters, Virginia (University of Nebraska Press, 2014) and Bully for the Band! The Letters and Diary of Four Brothers in the 10th Vermont Infantry Band (MacFarland, 2012). He edited the collections The Art and Culture of the American Civil War (Routledge, 2016) and The Music History Classroom (Ashgate, 2012). He is the founding Editor for The Teaching of Music History Series with Routledge.
Davis has presented papers at regional and national meetings of the American Musicological Society, Society for American Music, College Music Society, Society for Ethnomusicology, Society for Military History, Music Library Association, and American Culture Association. His research has been published in American Music, College Music Symposium, Journal of Military History, Nineteenth Century Studies, Journal of the History of Ideas, Journal of Band Research, and the Journal of American Culture. His articles on pedagogy have appeared in International Journal of Teaching and Learning in Higher Education, Journal of Aesthetic Education, and Philosophy of Music Education Review.
Intellectual Contributions
"Teaching Musicology in the Margins," Musica Docta (2019).
""The March King" ," Today Then Podcast (2017).
Media Contribution
The Way of Improvement Leads Home: reflections at the intersection of American history (religion (politics (and academic life (5).
Presentations
""Reconstructing Civil War Songs" ," National Meeting (2020).
""'All Quiet Along the Potomac:' Popular Songs as Literary Tropes During the American Civil War" ," National Meeting - CANCELLED (2020).
""Civil War Music and Identity" ," Windham Civil War Music Heritage Gathering and Encampment (2019).