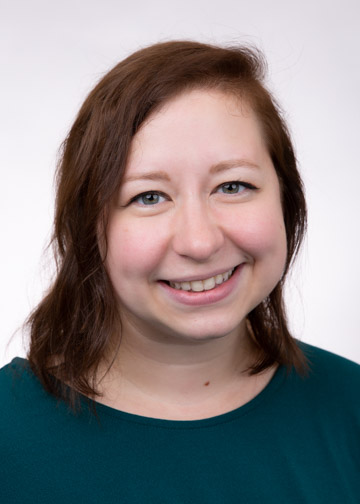 Rebecca Warren, MT-BC, NICU Music Therapist
Lecturer
Mason Hall Mason Hall
(716) 673-3153
Ph.D., Lesley University
https://linktr.ee/beckijeanmusictherapyservices
Dr. Rebecca J. Warren, MT-BC, NICU Music Therapist (she/her) is a board-certified music therapist and the owner of Becki Jean Music Therapy Services (https://linktr.ee/beckijeanmusictherapyservices). Through her private practice, Becki facilitates music therapy for children, adults, families, and school districts in the Greater Buffalo/Chautauqua area. She collaborates with clients from a disability affirmative and anti-oppressive approach, focusing on reducing systemic oppression and promoting positive disability identity development.
Teaching Interests
Becki is currently a clinical supervisor and full-time music therapy professor at Fredonia. In addition to helping students develop clinical skills, she is an advocate for anti-oppressive practice. She also recognizes the importance of teaching undergraduate research skills and learning how to apply research to clinical practice.
Research Interests
Becki published her master's thesis, "The Impact of Invisible Illness and Invisible Disability on Music Therapy Practica Students" (http://doi.org/10.1093/jmt/thaa004) in the Journal of Music Therapy in March 2020. She received a PhD in Expressive Therapies from Lesley University in January 2023. Her dissertation focuses on ableism in music therapy education from the perspective of disabled music therapy students and music therapy educators (Open access at: https://digitalcommons.lesley.edu/expressive_dissertations/123/).