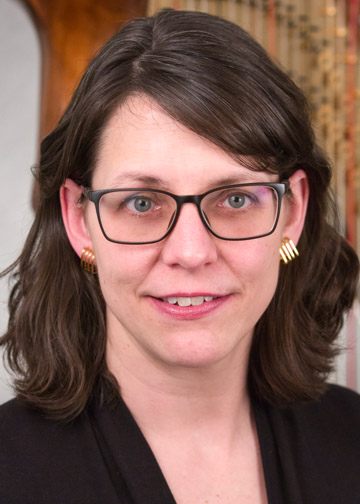 Sonja Inglefield joined the faculty of the Fredonia School of Music in 2012. Versatile and accomplished, she is highly experienced as a soloist, chamber and orchestral musician, clinician, adjudicator, and pedagogue. Having performed throughout the United States and Europe, she earned both a Master's Degree in pedagogy and an Artist Diploma in performance from the Peabody Conservatory. She was Principal Harpist with the Baltimore Opera Company for sixteen years, and currently serves as U.S. Correspondent to the World Harp Congress Review.
Teaching Interests
As a teacher, Sonja believes in a very individualized approach to a student's education. Considering the personal experience and expectations of each student is the basis on which she builds every distinct lesson. Previously, she served on faculty at the Peabody Preparatory, the Baltimore School for the Arts, Goucher College, the University of Maryland Baltimore County, and Salisbury University.
Research Interests
Sonja has always been a champion of contemporary music for her instrument. She has premiered and helped to commission numerous works for the harp, and serves as Executive Secretary to the Composition Contest of the USA International Harp Competition. Harp pedagogy is another focus for Sonja. Her series of music for beginning harpists has been published by Lyon&Healy and can be found on Harp.com.