Summer Sessions
Summer Sessions help you maximize your time. Fredonia's faculty offer a unique blend of courses designed to fit your busy summer schedule. Best of all, you may choose to study on campus, online, or abroad.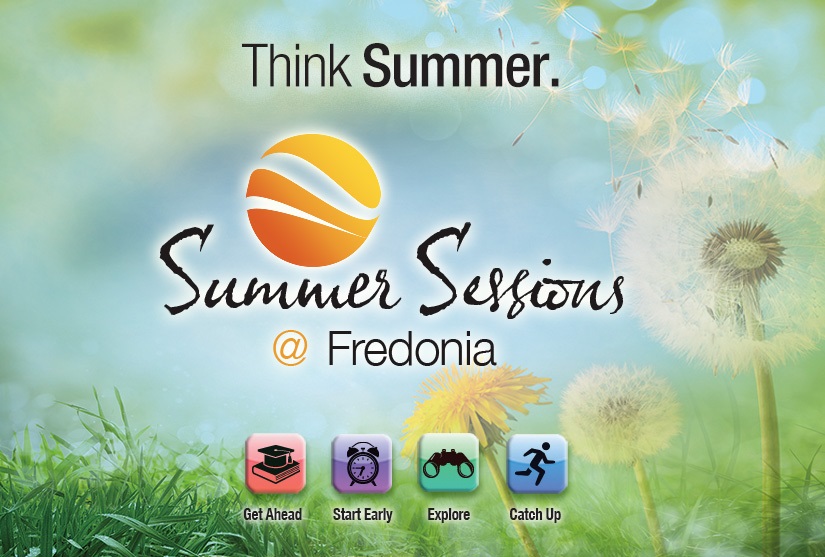 Summer Sessions 2020 begin with May Term on May 18.
Look for courses from... Accounting • Applied Professional Studies • Art History • Arts Administration • Biology • Business Administration • Chemistry & Biochemistry • Communication • Communication Disorders & Sciences • Computer & Information Sciences • Economics • Education • English • Geology & Environmental Sciences • Interdisciplinary Studies • International Education • Mathematical Sciences • Music • Music Education • Music Industry • Music Therapy • Physics • Psychology • Sociocultural & Justice Sciences • Theatre & Dance
Summer 2020 has...
May Term: May 18-May 29 - to help you get closer to your goal - in two weeks
Accelerated Classes: to maximize your time
Summer Extended: May 26-July 31 - to give you more time with a subject
Summer I: May 26-June 26
Summer II: June 29-July 31
International Education: to give you the opportunity to study abroad
Learn More About Study Abroad Opportunities
On-Campus Housing: to provide you with convenient housing during May Term, Summer I and Summer II
Learn More About On-Campus Housing
The State University of New York at Fredonia reserves the right to cancel any course for which the enrollment is deemed insufficient or for other administrative reasons. The university also reserves the right to change faculty assignments and therefore cannot guarantee students the faculty of their choice.