Strong Foundation
Since Fredonia's last strategic plan in 2006, the university has been strengthened in a number of ways, with many changes arising from that plan. It identified five strategic areas to strengthen: the learning environment, scholarship, diversity, technology, and image. Due to the focused and collaborative efforts of Admissions, Financial Aid, academic departments, student support areas, public relations, and publications, total enrollment increased from 5,406 in Fall 2006 to 5,769 in Fall 2010, and the minority student population increased from 7.8 percent in 2006 to 10.8 percent in 2010. The international student population nearly doubled.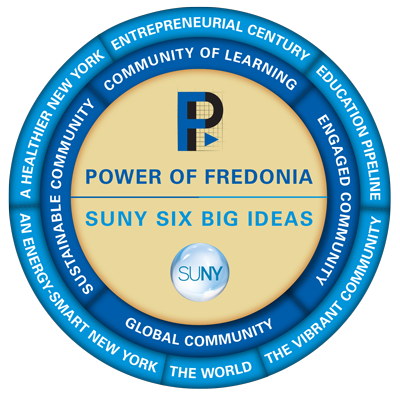 A More Integrated Future
What emerged most clearly in the many reports and commentary submitted in the strategic planning process is a sense that Fredonia will be even stronger with greater integration and communication across areas of strength. A key feature that many participants cited is the environment of the campus: it is described as friendly, supportive, and welcoming. The connections shared among students, faculty, staff, and community members are seen as the powerful core of curricular and co-curricular programs. The goal of The Power of Fredonia is to put this strength at the center of who we are and what we do and to be more intentional about our work as a collaborative, diverse learning community.
Fredonia as a Community of Learning
GOAL: Fredonia will be known as a community of learning, with innovative teaching practices and distinctive, diverse learning opportunities for all of its stakeholders.
Fredonia as a Sustainable Community
GOAL: Fredonia will be known as a sustainable community, engaging in practices that ensure our own vitality as an institution, integrating sustainability principles into all aspects of campus and community life.
Fredonia as an Engaged Community
GOAL: Fredonia will be known as a respectful, supportive community, which stimulates and supports social, cultural, artistic, intellectual, and economic growth through multiple and diverse campus and community collaborations.
Fredonia as a Global Community
GOAL: Fredonia will be known as a global community, with an even more internationalized curriculum and stronger engagement with regional, national, and global communities.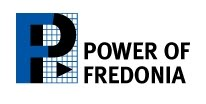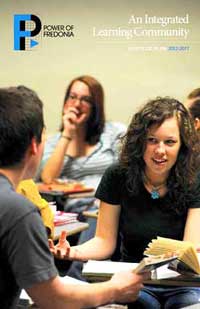 May 2013:
Download the plan>>
The Power of Fredonia (text only doc)
Purpose and Process