Council for Women's Concerns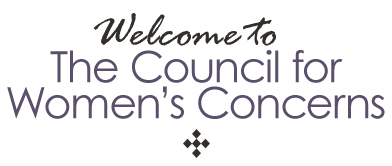 The Council for Women's Concerns (CWC) is a forum to discuss the issues relating to women at The State University of New York at Fredonia. The CWC serves as an advisory group. It is a liaison from Fredonia employees to the Administration on matters of University policy and procedure related to women's concerns. The committee also provides comments and suggestions on matters of campus environment and programs to the relevant administrative faculty and staff.
The CWC encourages activity on behalf of women in the University community. Routine and special activities and programs for women faculty, staff, and students will continue to be provided through existing University colleges, offices, and other organizational units. The CWC will explore a collaborative role wherever possible to help facilitate these activities.
See Fredonia Council for Women's Concerns if you'd like to join the discussion email group.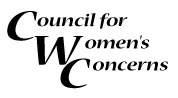 The Council Board
Angelica Astry
Revenue Accounting
Amanda Austin
Student Affairs
Leah Betts
Human Resources
Dr. Lisa Denton
Psychology
Amber Powell, Ph.D
Mathematical Sciences
Karolyn Stonefelt
Music
Cynthia Szal
Communication Disorders and Sciences
Julie Williams
Communication Disorders and Sciences