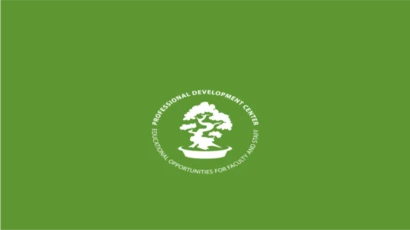 Summer Research and Creativity Award
Faculty Summer Research and Creativity Award

Purpose
These awards will support a variety of scholarly and creative activities, in keeping with Fredonia's mission as a regional, public liberal arts university. These activities are described in the Handbook on Appointment, Reappointment, and Promotion (HARP):
● Basic research that provides new foundations upon which others can build;
● Original works of art, music, dance, creative writing, and theatre;
● Applications of basic theories and research that solve problems in the discipline or in practice;
● Interdisciplinary scholarship that brings together perspectives from two or more fields;
● Scholarly approaches to teaching and learning that go beyond practice to contribute
to the pedagogy of one's field or to significant curricular or assessment initiatives;
● Community-based research (scholarship of engagement) that may include partnerships;
● Preparation and submission of a significant external grant proposal to support major research, scholarship, or creative activity.
This year, priority will be given to projects that include concrete plans to apply for larger external grants. Please identify the future external funding source and program (including a link to it), along with the real or anticipated deadline for applying. The Provost's Office will be providing up to $30,000 of Research Foundation funds to support faculty research, scholarship, and creative activity with the intention of making these awards annually depending on the availability of funding.
Eligibility
Tenure-track and tenured faculty, including library faculty, are eligible to apply. Due to limited funds, faculty members may submit only one proposal per award period. Joint applications will be accepted. To be eligible, proposals must involve original research, scholarship, and creative activities by the principal investigator.
Criteria
Proposals will be evaluated according to the following criteria: 1) goals of the project; 2) significance of project to faculty's field; 3) plan of work and methodology; 3) alignment of the proposed work with extramural funding; and 4) plans for dissemination.
Funding
Faculty may request awards of up to $3,000. The funding may be used for supplies and expenses, including travel, summer salary, or some combination not to exceed $3000. Applications should include details about how the funding is necessary for the success of the project.
Timeline
The deadline for submission of proposals is March 23, 2020 at 5:00 p.m. Submissions that are time stamped after the deadline will not be considered. Applicants will be notified about whether they have received funding by April 24, 2020. Applications can be found here. For more information, please contact Associate Provost Judith Horowitz.