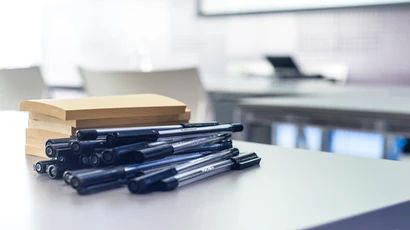 Social Studies: Adolescence Education Program at Fredonia
Fredonia's Social Studies Adolescence Program allows you to combine two of your passions; your love of history and social studies, and your ambition to shape and develop young minds. This program prepares students to teach Social Studies to middle and high school students, and leads to New York State certification grades 7-12. Fredonia will help future social studies teachers develop the ideas and practices that will make you effective in the classrooms of an increasingly complex and diverse society.
The Fredonia Difference
Fredonia offers students three field experiences, one per year, as part of your undergraduate curriculum, followed by a student-teaching opportunity during the senior year. Fredonia's ambitious philosophy helps you discover early if this major is right for you.
Career Opportunities for Social Studies: Adolescence Education
Social Studies middle or high school teacher
International education
Curriculum development
School administrators
Non-profit project management
Employment
Many graduates become teachers in schools throughout New York State, across the country, and even internationally. But our alumni also have found meaningful educational careers in museums and nonprofit organizations.
3
Field experiences
Beginning their first semester on campus, students learn and develop pedagogical and classroom management skills in three distinct field placements prior to the student-teaching semester during their senior year.
Learning
Unlike many social studies teaching programs, Fredonia students "do history." Students develop strong research, analytical, and communication skills within a rigorous and supportive learning environment to launch a successful career.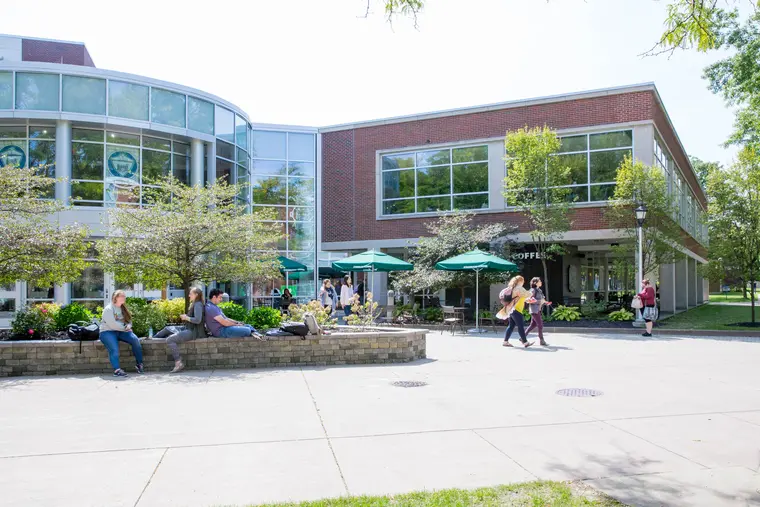 "I was much more prepared for the classroom experience than many of my other friends in similar majors at different schools. I was fortunate to form close relationships with other history majors that I am still in close contact with today.."
Dorena Johnson
B.A. Adolescence Education: Social Studies
Class of 2013
Why Social Studies - Adolescence Education at Fredonia?
Expand Your Opportunities
Students in the Social Studies - Adolescence Education major have the opportunity to double major in History as well. Graduating with a dual degree enhances your content knowledge and broadens your career opportunities.
Accreditation
Fredonia's College of Education is a member in good standing of the Association for Advancing Quality in Educator Preparation (AAQEP), a nationally recognized accrediting body approved by New York State Education Department.
Learning Communities
Students develop strong professional networks across campus. With small classes, students work closely with faculty every semester. And student-led history and education clubs provide opportunities to foster important leadership and learning experiences.
Sample Courses
EDU 105 Introduction to Contemporary Inclusive Education
This course sequence provides students with an introduction to childhood and early childhood education, its principles and practices. Organization of planning, teaching styles, classroom management, and instructional materials are among the topics considered. It also provides students an opportunity to observe classroom operations, observe and describe the many roles of teachers, conduct focused observations and interviews, conduct two formal lessons with individuals, and small or large groups of children on a teaching learning project.
HIST 201 Doing History
For future educators, this course will help you develop the skills you will be teaching in your classroom. Students learn the methods and skills of historical analysis and storytelling. They will learn how to do basic historical research; how to assess and interpret historical evidence; and how to organize and present historical information through different types of historical writing.
POLI 352 World Political Geography
Examination of the ways humans have arranged the territory of the Earth's surface, including how personal space, territoriality, and perception inform an understanding of politics; the analysis of countries within a geopolitical framework; case studies of how geography has impacted empires, civil divisions, and international relations; comparison of distribution of major political systems and their applications to territory.
Program Additional Links
What does a 4-year degree look like?
What are all the required and elective courses offered to obtain this degree?