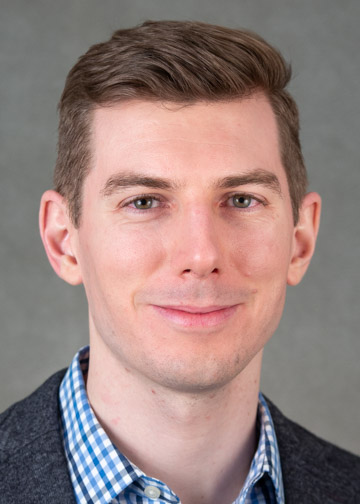 Dr. Michael Aiello, Ph.D.
Associate Professor
W393 Thompson Hall
(716) 673-3469
Ph.D., Graduate Center, CUNY
Teaching Interests
My main teaching interests include policing, criminology, research methods, and vigilantes.
Research Interests
My research agenda focuses on policing. I research police web presence, including police social media and stand-alone websites. I also conduct research on procedural justice in policing, or outcomes of fair and respectful police treatment. Finally, I research how people respond to different types of police recruitment materials.
Intellectual Contributions
"Universal and Sex-Normed Benchmarks in Police Physical Fitness Requirements: A Factorial Vignette Design," Women & Criminal Justice (2023).
"Procedural justice and demographic diversity: A quasi-experimental study of police recruitment," Police Quarterly (2022).
""Criminals, We're Coming": Costumed Crime-Fighter Legal Consciousness and Punishment Philosophies in Movement-Produced New Media," Journal of Qualitative Criminal Justice & Criminology (2020).
"Legitimacy invariance and campus crime: The impact of campus police legitimacy in different reporting contexts," Police Practice and Research (2020).
"Influential Women? Policing Styles in Online Recruitment Materials," Police Quarterly (2019).
"Gendered messages in police recruitment: Understanding the impacts of descriptors and physical fitness requirements on potential applicants," Policing: An International Journal (2019).
"Campus Police Cooperation and Legitimacy: Extending the Procedural Justice Model," Deviant Behavior (2018).
"Should I Call For Help?: Examining the Influences of Situational Factors and Bystander Characteristics on Reporting Likelihood," Journal of School Violence (2018).
"Policing through social networking: Testing the linkage between digital and physical police practices," The Police Journal (2017).