Welcome to Sociology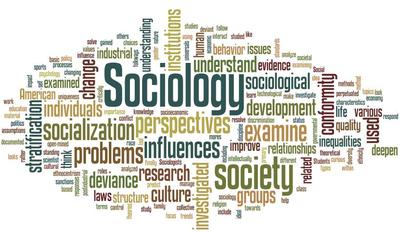 Sociology is the scientific and systematic study of the rationalities and principles of the cultural, political and economic aspects of the social world. It is a theoretically driven science anchored in empirical data. Put simply, sociologists study why people do the things that they do.
Sociologists use a variety of methodological approaches to study the social world. They include advanced statistical analysis, field and observational research, surveys, in-depth interviews, archival and case studies – just to name a few. Some of the empirical questions sociologists ask is why do the children of teachers do better in school than the children of non-teachers? Why is cooperation better than competition for businesses? Why is social class such a bad predictor to explain voting behavior? Why are there racial difference in mortgage rates, imprisonment rates, achievement gaps in good schools, monetary fines, and reasons for denial of unemployment insurance? Why is there still a gender pay gap despite women making up the majority of college graduates and laws that are supposed to prevent workplace discrimination?
What can you do with a degree is sociology? The sociology major at Fredonia prepares undergraduates for entrance to either graduate school or the workplace by tailoring a student's human capital for the 21st century. Sociology students have historically used their undergraduate education as a springboard to graduate school. Along with pursuing a M.A. or a Ph.D. in Sociology, sociology students go on to Masters in Social Work (M.S.W.), Law School (J.D) and increasingly the fields of Public Health (M.P.H.) and urban planning. Sociology majors who obtain graduate degrees work for universities, colleges, research firms, federal and state governments, research hospitals, and private consulting firms. Sociology majors with an undergraduate degree take jobs that range from business and marketing to non-profits and community centers. Many of our recent sociology majors have opted to go directly into the workplace after completing their undergraduate degrees, and are currently working in the fields of healthcare, counseling, finance, and education.
We offer both a major and minor in Sociology. Please explore the programs in the menu above. If you would like to contact a person to speak to you about Sociology, please call 716-673-3205 or e-mail our department chair, Dr. Randolph Hohle.