Alumni, faculty in key roles in Buffalo production of 'La Bohéme'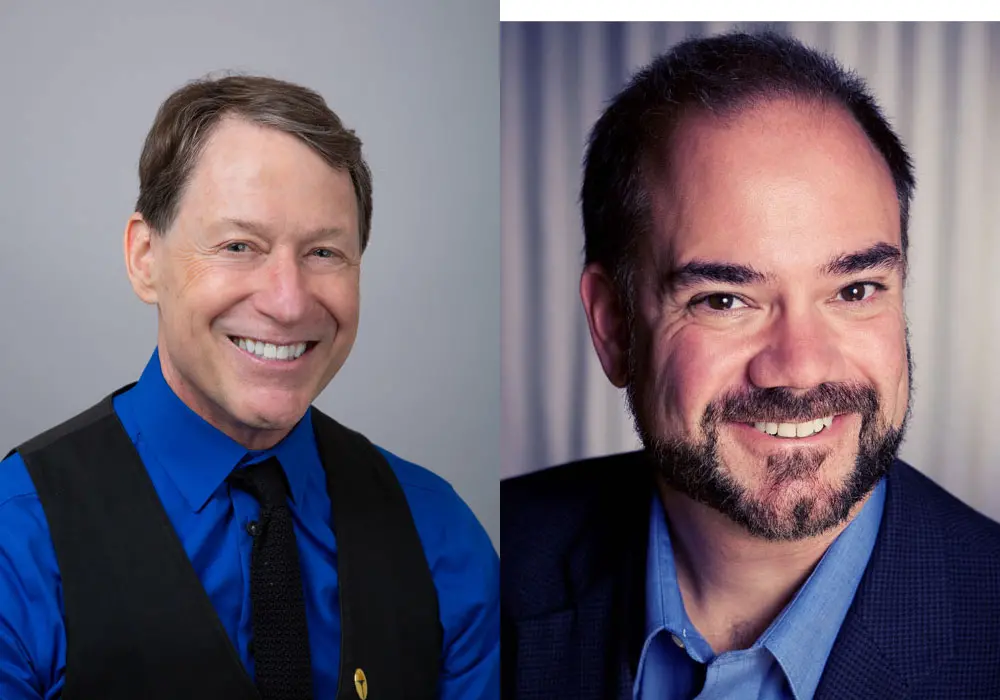 SUNY Fredonia alumni and faculty figure quite prominently – both on stage and behind the scenes – in the upcoming Buffalo Opera Unlimited (BOU) production of "La Bohéme," Giacomo Puccini's timeless tale of tragic romance that inspired the hit musical "Rent."
The graduates, their majors, graduation years and respective roles they have in "La Bohéme" include: Kyle Botsford, B.A. in Music-Applied, Spanish, 2010, "Schaunard;" Tim Flynn, Mus.B. in Music Performance, 2004, "Benoit," and Brandon Mecklenburg, Mus.B. in Music Performance, 2020, "Marcello."
School of Music Senior Lecturer Rob Strauss, who earned a B.M. in Vocal Performance in 1992 at SUNY Fredonia, has the role of "Parpignol."
Three alumni are in the ensemble cast: Aimee Adams, Mus.B. in Music Performance, 2021; Daniel Reisdorf, B.M. in Music Education, 2005, M.M. in Music Education, 2009; and Christina Reisdorf, B.M. in Music Education, 2007, and M.M. in Music Education, 2011.
Fredonia's SUNY Distinguished Teaching Professor Paul Mockovak, who received a B.M. in Music Education in 1977 and an M.M. in Orchestral Conducting in 1981, both at SUNY Fredonia, is stage director of "La Bohéme." He has a diverse background in theatre, musical theatre, concert dance and music, serving in the roles of a stage director and choreographer and educator in acting and dance.
Matt Marco, who earned an M.M. in Music Performance in 2015 at SUNY Fredonia, has become the BOU's new artistic director. A conductor, vocal coach and collaborative pianist based in Buffalo, NY, Mr. Marco studied under School of Music Lecturer Anne Kissel and is a clinical assistant professor in the State University at Buffalo Department of Theatre and Dance.
"La Bohéme" performances will be held at Rockwell Hall, 1300 Elmwood Ave., on the campus of SUNY Buffalo State University, on Friday, Dec. 1, at 7:30 p.m., and Sunday, Dec. 3, at 2:30 p.m. Doors open a half-hour before each performance begins.
Tickets can be purchased online.
"La Bohéme" is described by BOU as "a story about real people – starving artists facing the cruel realities of poverty and ill health. It poses the question: Can young love, first love, survive the difficulties life throws at Rodolfo, a poet, and Mimi?"