Car Seat Safety Check at SUNY Fredonia on Saturday, March 25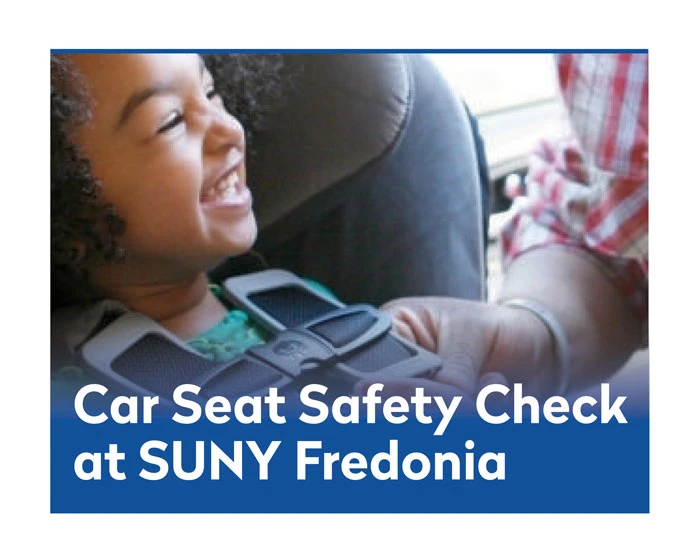 SUNY Fredonia University Police and the Chautauqua Safety Village are teaming up to conduct a free car seat safety check on Saturday, March 25, from 11 a.m. to 1 p.m. at the Facilities Services complex on campus. The Facilities Services complex is off the campus Ring Road, adjacent to the University Village Townhouses.
Certified technicians will inspect your car and show you how to properly install a car seat to help keep your children safe!
Booster seats reduce the risk of nonfatal injuries by 45 percent among 4 to 8-year-old children when compared to the seat belt alone. However, car seats and booster seats are improperly installed or misused 46 percent of the time.