Cuthbert has poem published in Memoryhouse Magazine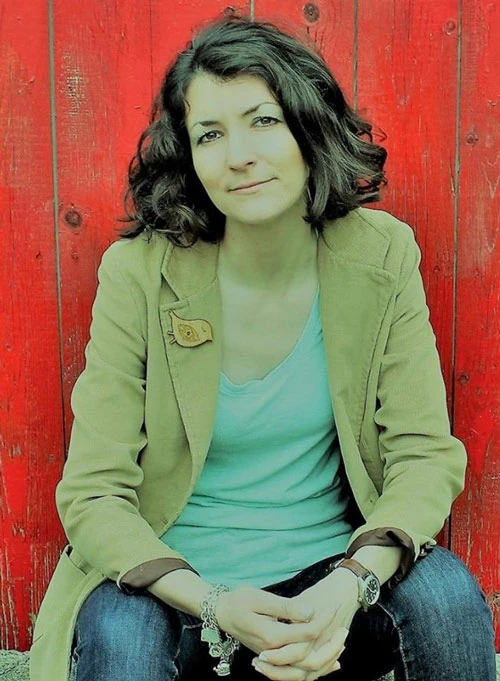 Department of English Adjunct Lecturer Rebecca Cuthbert had her poem, "In Memory of Exoskeletons," published in the Memoryhouse Magazine's "Albeit" issue.
"In Memory of Exoskeletons" was inspired by the birth of Ms. Cuthbert's nephew, Elliott, the first child of her brother, Eric. "I have been an aunt since age 15, and I was surprised by the 'newness' of this nephew – something about Elliott being my 'little brother's' baby affected me deeply, yet left me feeling disoriented," she explained.
"Elliott was still a baby when COVID hit, and of course we were in the mire of Trump's presidency at the time," Cuthbert said. "I felt exposed and defenseless."
Cuthbert, primarily a writer of fiction, wrote the poem during the beginning of the pandemic, but production of the issue was delayed by COVID. She makes occasional forays into poetry and nonfiction as a break from a larger project, a collection of speculative short stories that she plans to begin submitting next year.
The poem can be accessed online.
In the magazine's winter 2021 issue, contributors explore the theme albeit through a variety of memoir-style nonfiction pieces that transcribe moments of pause and attenuation.
Memoryhouse is a student-run publication that curates the personal narratives of the University of Chicago community and from others through creative writing and visual art.