Faculty member receives sub-grant for student leadership program in addiction services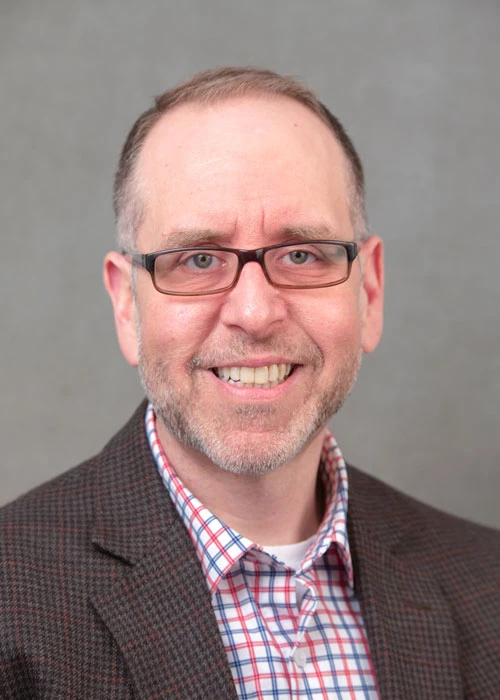 "Chautauqua County has been experiencing a critical addiction services workforce shortage," noted Assistant Professor Michael Clarkson-Hendrix, "and the [Fredonia] Department of Sociocultural and Justice Sciences wanted to be a vital partner in the response to this need."
To address the shortage, the Chautauqua Addiction Services Leadership Development Program (CASLDP) will recruit three cohorts of highly qualified SUNY Fredonia Social Work and Jamestown Community College Human Services and Addiction Counseling students to foster their interest and commitment to serving in the addiction services workforce in Chautauqua County.
CASLDP provides trainees with four educational modules focused on topics relevant to addiction services workforce capacity building and facilitates relationships between trainees and local addiction service organizations. The aim of the project is to increase the addiction services workforce responsive to the opioid crisis in Chautauqua County.
During the spring semester, there were three SUNY Fredonia trainees and a research assistant, all Social Work majors. Trainees included Alexa Huntington, Nathanael Ferguson and Rebecca Feldman of Jamestown. The research assistant was Ericka Johnson of Falconer.
Three Jamestown Community College trainees were also members of the spring semester cohort. These students were Angela Anderson and Carrie Tredo of the Addictions Counseling program, and Denise Hutchison of the Human Services program.
Dr. Clarkson-Hendrix, who received a sub-award grant from Chautauqua County of $20,902, noted the program will extend through August 2022. He will provide evaluation for the pilot through the SUNY Fredonia Program Evaluation Center. Clarkson-Hendrix, CASLDP, and the Fredonia Program Evaluation Center hope to build on the pilot with future award proposals in addiction services workforce development.