Faculty panel to tackle how Biden Administration policies may impact higher education
Insight into how decisions made by the administration of President Joe Biden may play out in higher education will be offered by three Fredonia faculty members in a virtual panel discussion held on Tuesday, March 2, at 2 p.m.
The panelists – Department of Biology Associate Professor Courtney Wigdahl-Perry, Department of Sociocultural and Justice Sciences Assistant Professor Jessica Finkeldey and College of Education Lecturer Gregory Geer – will discuss, from their own perspectives, how Fredonia students, faculty and staff are likely to be impacted by decisions made by the new administration.
"The 2020 election is over. . .now what?" ponders American Democracy Project Committee Chair and Department of Communication Assistant Professor Angela McGowan-Kirsch.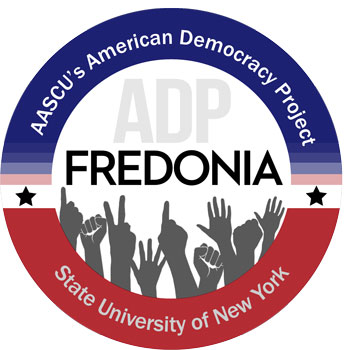 "We wanted to offer a space for people to discuss the potential impact of the Biden Administration's reversal of Trump-era policies and efforts to reimpose regulations that the former president dismantled," Dr. McGowan-Kirsch said. "Given the number of students enrolled in courses that discuss the environment, education and the criminal justice system, we believed that a panel discussion on regulatory and legislative reform would benefit our students, faculty, and staff.
"The faculty who are facilitating the discussion are well-positioned to educate us on these topics," McGowan-Kirsch added.
Fredonia students are interested in issues of criminal justice reform, global warming, and education, not just as part of their academic studies, but as part of their own lives, noted Interim Chief Diversity Officer Saundra Liggins.
"Our panelists have taught or are currently teaching classes that directly relate to these issues and are the perfect people to speak to the Fredonia community about what the Biden/Harris administration might mean for these topics that directly impact the lives of our students," Dr. Liggins explained.
Sponsors of the free Zoom discussion are the Office of the President, the Diversity, Equity and Inclusion Council and the American Democracy Project.
Interested persons can register online in advance for this panel discussion. A confirmation email containing information about joining the meeting will be sent following registration.