Fredonia's M.M. in Music Education gets top 50 national ranking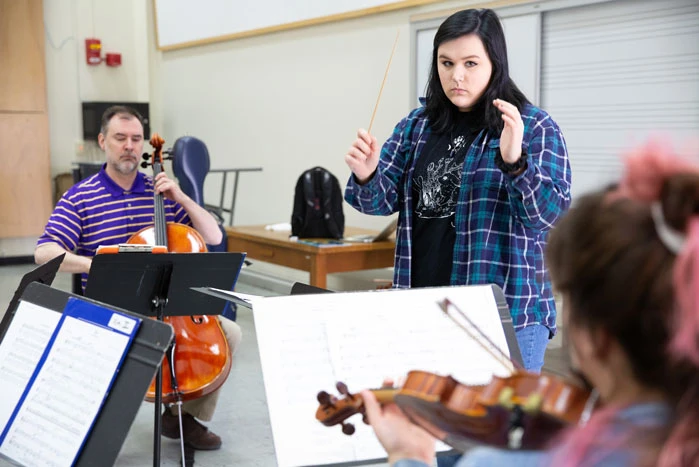 Intelligent.com, a resource for online degree rankings and higher education planning, has rated Fredonia's Master of Music degree in Music Education among the nation's best master's degree in music programs for 2021.
Intelligent.com compiled its Top 50 Master's in Music Education Degree Programs list following an assessment of programs offered at 191 accredited colleges and universities across the U.S., using a scoring system that included student engagement, potential return on investment and leading third party evaluations. An algorithm that collects and analyzes multiple rankings into one score to easily compare schools was also utilized.
"This high ranking reflects the quality of the work that Fredonia's outstanding artist and academic music faculty members do with graduate music education students," said School of Music Professor and Music Education Area Head Katherine Levy. "Fredonia's music education degree options enable students to focus on performance or research while deepening their music education study."
Fredonia is one of only three SUNY schools that advanced to the Top 50 list and only one of two schools overall in Western New York. In addition to the M.M. in Music Education, Fredonia offers a bachelor's and master's Multi-Award Music Education degree program, and a M.M. in Music Education Studies.
According to Intelligent.com, graduates of the top highly rated programs can expect to gain employment much quicker in comparison to candidates without a degree. The unbiased research is used by students to make informed decisions about higher education programs.