Fredonia classical guitarist to give recital
Music that has resonated throughout his teaching career at Fredonia will be performed by SUNY Distinguished Professor James Piorkowski on Friday, Jan. 24, at 8 p.m., at Rosch Recital Hall.
Mr. Piorkowski, a classical guitarist in the School of Music since 1983, will present a program featuring music by J.S. Bach, Leo Brouwer and Roland Dyens, as well as several of his own compositions.
"Many of the selections in this recital program are deeply meaningful to me," Piorkowski said. "For example, 'An Idea,' written in 1999 by the esteemed Cuban composer Leo Brouwer, was dedicated to my former guitar teacher, Eli Kassner. 'In The Shadow of Winter's Moon' is a work that I composed and dedicated to another former guitar teacher of mine, Joel Perry. Joel died in 2017, and I performed it at his memorial service, which was an honor for me to do."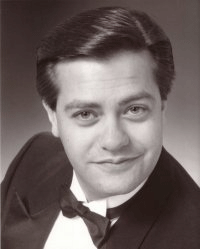 Piorkowski will perform two works, "Fleur de paresse" and "Le joueur de kora," by the late French guitarist Roland Dyens, who was a dear friend of Piorkowski and his wife. "These pieces are special treasures because one was dedicated to my wife, and the other to me," Piorkowski said.
Both guitarists have been guest artists at Fredonia, Piorkowski noted, "so many of our faculty, students, and community members have had the pleasure of hearing them perform, teach and lecture."
School of Music colleague Daniel Ihasz, baritone, will join Piorkowski on three of his compositions: two settings of Shakespeare sonnets and the world premiere of "Now and Forever, Dear Brother," which features lyrics by Roman poet Gaius Valerius Catullus and was dedicated by Piorkowski to his two sons.
The recital is free and open to the public.