Fredonia to host residency by acclaimed Venezuelan guitarist
Classical guitarist Luis Zea, who has achieved worldwide acclaim as a performing and recording artist, arranger, composer, teacher, author and music producer, will conduct a four-day residency in the School of Music on March 21 to 24.
A disciple of legendary Venezuelan composer and guitarist Antonio Lauro, Mr. Zea has studied with renowned British guitar pedagogue John W. Duarte and earned degrees at King's College London and the University of Reading, England.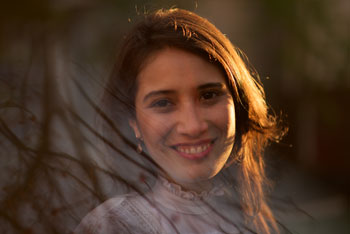 For 25 years, Zea – hailed as "the ideal soloist" by Cuban master Leo Brouwer – taught at Universidad Nacional Experimental de las Artes in Venezuela and conducted hundreds of master classes, workshops and seminars, in addition to performing in numerous concerts, throughout the South American country. Several years ago, Fredonia students studied under Zea through a partnership with his former university in the capital city, Caracas.
The residency will open with a lecture by Zea on Venezuela's current dire economic situation, political strife and the effects both have had on culture, the arts and society, on Thursday, March 21, at 2 p.m., in Jewett Hall Room 101.
"In my lecture presentation, I intend to explore these issues, not as a philosopher or as an expert analyst or someone tied to a political party," Zea said, "but from the perspective of a musician and artist who has had to survive the ordeal like my fellow countrymen."
Zea will hold a master class for student musicians on Friday, March 22, from 2 to 4 p.m., in Rosch Recital Hall.
Fredonia students, performing as soloists, in a guitar quartet, a guitar ensemble and piano-string ensemble, will play music from Venezuela on Friday, March 22, at 8 p.m., in Diers Recital Hall.
Clara Marcano, Zea's wife, will conduct a piano master class on Saturday, March 23, from 2:30 to 3:30 p.m., in Rosch Recital Hall, and perform at a recital at 8 p.m., also in Rosch.
A classical guitar recital will be given by Zea, who will be joined by his daughter, Tibisay Zea, a pianist, on Sunday, March 24, at 8 p.m., in Rosch Recital Hall. Ms. Zea has won top prizes in national and international competitions and performed as a soloist with several symphony orchestras.
In a career spanning over 40 years, venues where Zea has performed include Wigmore Hall (London) and Alice Tully Hall (New York). He has also participated in guitar events around the world that include: Festival Internacional de Agosto (Venezuela), Cannington International Guitar Summer School (England), Festival y Concurso Internacional (Cuba), Concorso Internazionale di Chitarra Classica "Citta de Alessandria" (Italy), Classical Guitar Festival of Great Britain (England), Festival Internacional de Guitarra Clásica Escuela Fernando Sor (Colombia), Bolivar Hall International Guitar Festival (England), Festival de la Universidad de Los Andes (Colombia); Aarhus International Guitar Festival (Denmark)
Zea's solo CD "Vals Elegiaco" received critical acclaim and his compositions have been published in Venezuela, England, Italy, Germany, Canada and the United States. Zea has been involved in 23 recording projects in various capacities as a soloist, arranger, composer and music producer.
Additionally, Zea is co-author of "The Guitarist's Hands," an influential book on guitar technique. His extended article, "On Teaching the Unteachable," was commissioned by the European Guitar Teachers Association and published in its journal Guitar Forum.
Zea served as a visiting professor at Fredonia in 2004 and 2010 during sabbatical leaves of SUNY Distinguished Professor Jim Piorkowski. Currently on the faculty of the Emil Friedman Conservatory of Music in Caracas, Zea also previously taught at the Cannington International Guitar Summer School.
All residency events are free and open to the campus community and the public. The residency is made possible by the generous funding of the Carnahan Jackson Fund for the Humanities through the Fredonia College Foundation, the Fredonia Student Association and the Fredonia Guitar Society. Additional funds are being provided by Fredonia Student Keyboard Association, which is sponsoring Ms. Marcano's master class and recital.