Hillman Opera presents work based on Tennessee Williams play
The Hillman Opera returns for the 2022-23 season in November with a compelling work based on a play by Tennessee Williams.
"Summer and Smoke," by Lee Hoiby with libretto by Lanford Wilson, opens Nov. 10 in Marvel Theatre for four performances. It is presented by the School of Music in cooperation with the Department of Theatre and Dance.
Tickets are available through the Campus Ticket Office in the Williams Center, by phone at 716-673-3501 and online.
Performance dates and times are Thursday, Nov. 10, Friday, Nov. 11 and Saturday, Nov. 12 at 7:30 p.m., with a 2 p.m. matinee on Sunday, Nov. 13.
There will also be a pre-performance talk with the directors, to be held an hour before every performance in the Costello Community Room, which is located in the Lake Shore Savings Gateway to the Arts Atrium outside the Marvel Theatre entrance.
The Williams play, set from 1900 to 1916 was written in 1948 and made into a movie in 1961. Hoiby and Wilson turned the play into an opera in 1971.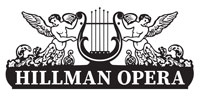 Hillman Opera Producer Robert Strauss noted that Hoiby did a residency at Fredonia in 2010, the year before his death. In a side note, the cast of the 1961 film version included Rita Moreno, who visited campus in 2016 to give the Maytum Convocation Lecture.
Dr. Strauss describes "Summer and Smoke" as a "captivating tale" of two people who are drawn to each other, but who have diametrically opposed points of view about how to find value and fulfillment in life.
"Over the course of the story, we encounter issues of racism, sexism, and classicism, which all seem terribly familiar still in 2022, as well as the question of spirituality and what effect it can have on society," Strauss said.
"Over the course of the story, we encounter issues of racism, sexism, and classicism, which all seem terribly familiar still in 2022, as well as the question of spirituality and what effect it can have on society." - Dr. Robert Strauss
Stage Director Jessica Hillman-McCord said that Alma (the central female character in "Summer and Smoke") is "in some senses similar to the more famous Williams character Blanche DuBois from 'A Streetcar Named Desire,' a work written in the same year."
"With both characters, Williams explores the oppressive societal pressures that cause these fragile characters to break," Hillman-McCord said. "In 'Summer and Smoke' Williams (and thereby Lanford Wilson, who adapted the play for the opera libretto) investigates the dichotomies between the opposing forces of body vs. mind, sensuality vs. repression, science vs. faith, anarchy vs. order, passion vs. propriety. Alma and John are desperately drawn together but never manage to connect, growing to understand each other's worldviews, only too late for Alma, who declines into intense depression and disorder."
Hillman-McCord noted that Alma's final choice to break away from repression and the rules of propriety "leaves the audience wondering, should we applaud her seizing of agency and choice, or mourn her loss of love and ideals and misplacement of her newfound freedom?"
Strauss thinks one of the strengths of "Summer and Smoke" is Williams' ability to address subjects from multiple perspectives.
"I personally find it interesting how Tennessee Williams, a queer man, seems to identify with both the buttoned-up Alma, who tries to be what her family and society expect her to be, and with John, who eschews what society expects of him," he said. "Lee Hoiby was also gay, and even 30 years later, may have seen in the story that same dichotomy between his true nature and what society expected him to be, something that queer individuals still contend with today."
Almost 100 Fredonia students and faculty are taking part in the opera.
The Hillman production is double-cast, featuring 26 students, four guests, and two children in the cast; 30 students and one faculty member in the orchestra; and 31 students and eight faculty on the production team and crew.
Guest Conductor Andrew Bisantz, a 1995 Fredonia graduate, is the Music Director.
"The sets by Hyla Stellhorn, costumes by Jessica Lustig, and lighting by Juniper Stuart, will transport us back to early 20th century Mississippi," Strauss said.
Stellhorn said they collaborated with Department of Visual Arts and New Media Professor Phil Hastings in creating the sets for this production. 
"In the stage directions, Tennessee Williams vividly describes how the sky changes throughout 'Summer and Smoke'" Stellhorn said. "Phil Hastings has created original, animated sky-scapes to underscore the opera in its entirety creating moody and emotional backgrounds. 
"When 'Summer and Smoke' debuted on Broadway, Williams suggested using silent film segments as part of the production. I love how this idea has come full circle, decades later, and we're able to incorporate our own version of 'silent films' to portray shifts in both time and character."
"Summer and Smoke" is sponsored by Gugino and Ryel Financial as part of the 2022-23 Lake Shore Savings Season.