Iovannone to explore landmark designation granted to LGBTQ site in campus talk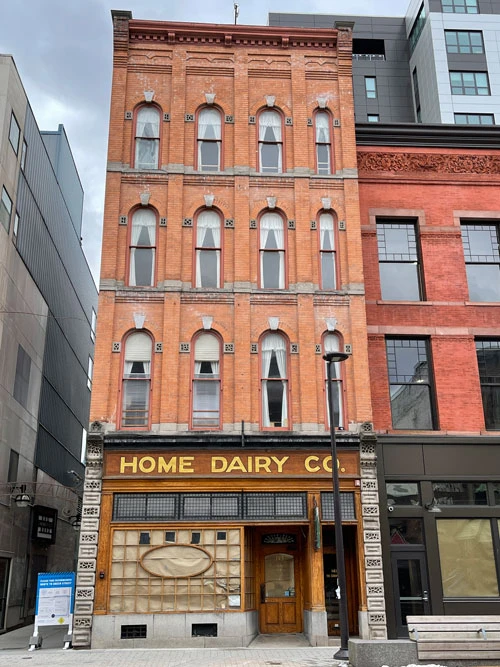 The road leading to the first property in Upstate New York receiving landmark designation due to its association with LGBTQ history and the second-wave feminist movement will be re-traced in a talk by Dr. Jeffry Iovannone, a public historian and historic preservation planner, on Wednesday, April 5.
In his presentation at the Science Center's Kelly Family Auditorium, Room 105, at 6 p.m., Iovannone, an adjunct lecturer of History and Women's and Gender Studies at SUNY Fredonia, will give an overview of what historic preservation is and what preservationists do.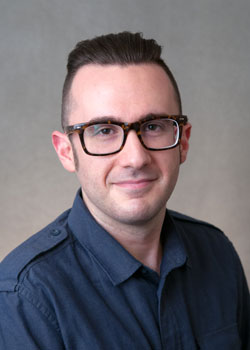 Iovannone, who is completing an M.A. in Historic Preservation Planning at Cornell University, will explain what historic preservation means, what the process to achieve this designation looks like and the standards by which historic preservation is evaluated.
The building in question once housed Firebrand Books, a pioneering lesbian and feminist publishing house in Ithaca. Landmark designation of the building by the Ithaca Common Council received national coverage in The Advocate, an LGBT magazine. The article can be found online
Iovannone, who coordinated SUNY Fredonia's Women's and Gender Studies program until Fall 2021 and continues to teach WGST and Honors Program courses, will share his recent experience with the circa 1872 building, what that process looked like and why it is a particularly significant landmark. He will also address how things are changing in the field and how landmark designations now consider factors beyond architectural value, such as the social history connected to specific places.
According to Ithaca.com, Iovannone was the driving force behind the effort seeking local landmark designation of the Italianate-influenced brick building, whose second floor was the location of Firebrand Books from 1984 to around 2000. Iovannone was the author of the individual local landmark designation and major champion of the nomination in terms of advocacy and community organizing. The nomination was successful; the building was designated a local landmark by the city's Common Council in 2022.
Due to the building's long and varied uses, it was suggested that it be named the Andrus Printing/Home Dairy/Firebrand Books Building.
The talk will also emphasize the anti-racist aspect of Firebrand Books and its role in the women and print movement. Firebrand set out to print women of color at a time when many feminist presses did not. The talk may include audio archival recordings of Firebrand Books founder Nancy Bereano, a local editor and activist. Firebrand records are housed at Cornell and at archives of the Tompkins County History Center in Ithaca.
Iovannone's presentation, which is free and open to the public, will be followed by an informal reception in the Science Center's Atrium.
Sponsors of the program include the Dr. Virginia Schaefer Horvath Endowment for the Honors Program through the Fredonia College Foundation, the Women's and Gender Studies program and the Faculty Student Association.