Literacy workshop to help navigate today's online media environment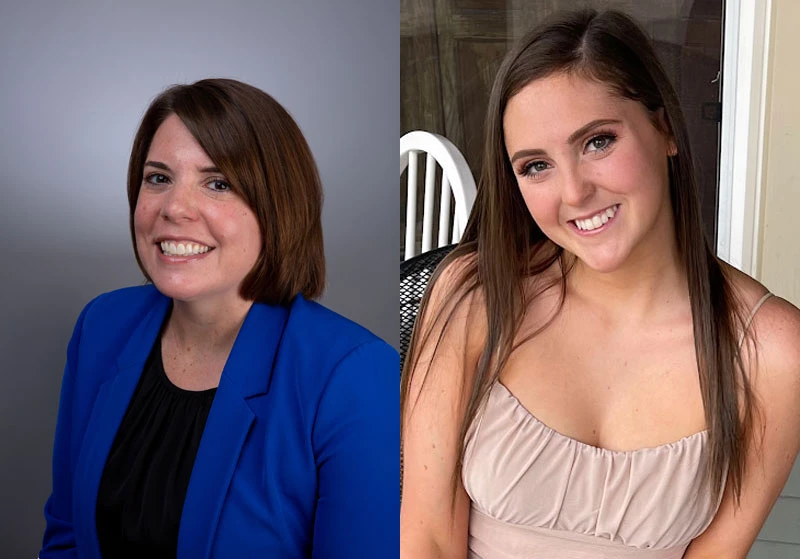 Sorting through wide-ranging types of online news content – deciding what information to share online and engage in civil online expression – is the focus of a media literacy workshop, "Tools for Participating in Today's Digital Culture," in Williams Center Room S204 on Wednesday, April 12, from 2 to 3 p.m.
"In today's post-truth era and dynamic online media environment, media literacy skills are crucial to ensuring that we are responsible and informed citizens," Grace Quinlivan, a senior International Studies major from West Seneca, said in commenting about the workshop's significance. Ms. Quinlivan, who's also enrolled in the Honors Program, is co-hosting the event with Department of Communication Associate Professor Angela McGowan-Kirsch.
The workshop grew out of a conversation between Quinlivan and Dr. McGowan-Kirsch.
"Although college students are familiar with digital tools and platforms, they are not necessarily trained or educated in how to excel in today's media ecosystem. Therefore, we think it's important for Fredonia students to learn how to debunk misinformation," McGowan-Kirsch explained.
In surveying what participants will learn, McGowan-Kirsch, noted, "Our workshop will teach participants how to use Caulfield's (2017) SIFT Method and Mihailidis's (2014) 5 A's of media literacy." The workshop is free and open to students and faculty.
The goal of the workshop, sponsored by the American Democracy Project and Honors Program, is to instill media literacy skills as a competency among college students. The hope is that by attending the workshop, participants will be able to identify and avoid the spread of mis/disinformation, explained McGowan-Kirsch, who chairs the American Democracy Project committee.
Understanding these approaches will help participants to: distinguish between credible information sources and mis/disinformation; learn strategies for avoiding erroneous information; have tools that they can use to determine the validity and reliability of claims and sources on the Internet; and gain an ability to correct mis/disinformation quickly once the content has been shared.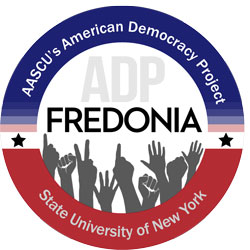 Through their research, Quinlivan and McGowan-Kirsch found that the SIFT method, for example, is a useful resource for helping students identify false information. The SIFT method consists of four steps or moves: stop, investigate the source, find better coverage, and trace the claims (Caulfield, 2019).
Essentially, the workshop – also to be available online – is geared to anyone who would like to advance their media literacy skills by becoming better able to decode, evaluate and analyze information shared online. The Zoom registration link can be accessed online.
Cookies and lemonade will be available for in-person participants.
Quinlivan and McGowan-Kirsch are also co-authoring a paper on a similar topic; its working title is "Educating Emerging Citizens: Media Literacy as a Form of Digital Competence." 
The American Democracy Project's goal is to educate students to become engaged in civic issues through participatory democracy as well as to encourage students to become well-informed voters and to appreciate the impact that voter participation can have.
The Fredonia Honors Program invites academically motivated students to pursue meaningful opportunities for in-depth, interdisciplinary learning, as well as for leadership and professional development, all while living and learning in a community of like-minded peers.