Music Composition faculty member receives national award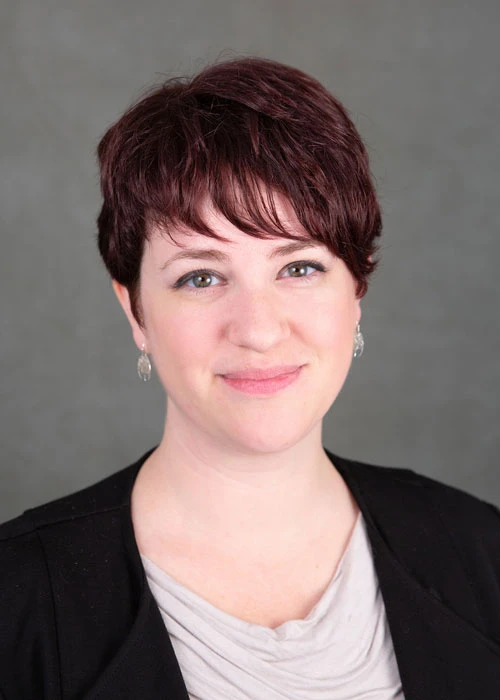 A SUNY Fredonia faculty member and alumna received two of the 10 prizes for instrumental, electronic or vocal compositions awarded by the Annual Search for New Music conducted by the International Alliance for Women in Music.
School of Music Adjunct Instructor Jamie Leigh Sampson, who teaches composition and entrepreneurship, was awarded the Alex Shapiro Prize for her work, "Ships' Passing" for wind ensemble. The work, co-commissioned by seven bands, was premiered by the University of North Texas Wind Orchestra under the baton of Andrew Trachsel in April. The work was commissioned collectively by bands including the University of North Texas, University of Akron, Bowling Green State University, Central Michigan University, Eastern Michigan University, Ohio University and Wright State University.
Alumna Emily Joy Sullivan, a 2018 graduate of the Music Composition master's degree program at SUNY Fredonia, received Honorable Mention for the Libbey Larsen prize for her piece "(subito)" for solo percussion. "(subito)" was premiered by Chris Froh at the University of California Davis, where Ms. Sullivan is completing her Ph.D. in music composition.
Sampson and Sullivan are both members of the ADJ•ective New Music Composers' Collective.
More about Sampson and Sullivan can be found online.
More about ADJ•ective New Music can be found online.
The IAWM is the world's leading organization devoted to the equity, promotion, and advocacy of women in music across time, cultures, and genres. A connective and informative global organization, with members in 28 countries and growing, it increases opportunity and visibility for women in music.