President Stephen H. Kolison Jr. announces appointment of Dr. David A. Starrett as Executive Vice President and Provost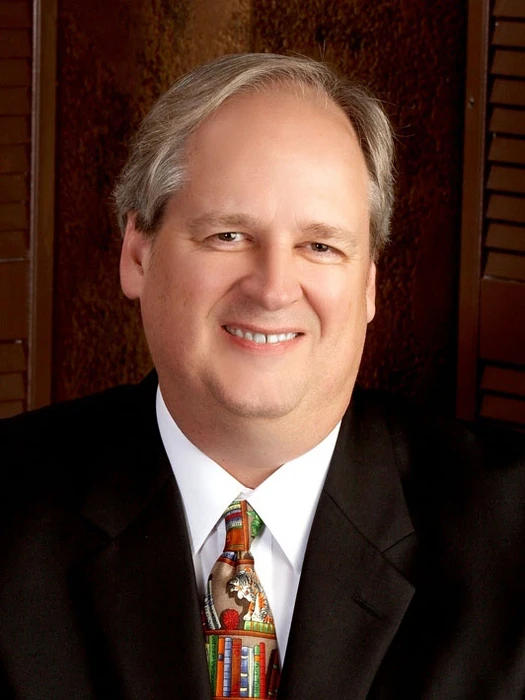 I am excited to announce the appointment of Dr. David A. Starrett as SUNY Fredonia's new Executive Vice President and Provost, effective August 15, 2021. The appointment includes a concurrent tenured position as Professor in the Department of Biology.
I am looking forward to working with Dr. Starrett and the faculty and staff as we go forward in the university's next chapter. His background in the natural sciences, and his extensive research, teaching, and academic leadership experience make him highly qualified to assume this role. Also, Fredonia's potential for future growth throughout the university, especially in the areas of science and technology, made Dr. Starrett's selection very compelling and highly strategic.
I am very grateful to Dr. Kevin Kearns, who has served as Interim Provost and Vice President for Academic Affairs. His support and contributions to the university during my first year as President, and during a global pandemic, were invaluable and greatly appreciated. Dr. Kearns will transition from his position with an appointment as Special Assistant to the President for Strategic Initiatives for the 2021-2022 academic year, and then return to his tenured position as Professor in the Department of Communication Disorders and Sciences in Fall 2022.
I want to extend sincere thanks and appreciation to members of the Search Committee, chaired by Interim Vice President for University Advancement Betty Gossett and Dr. Mary Beth Sievens of the Department of History. There was a robust pool of 59 applicants for the position, and the committee's ability to bring the search to such a satisfactory and timely conclusion during a global pandemic is highly commendable. I also want to thank the campus community for participating in the search process.
In accepting this position, Dr. Starrett noted, "I am excited to join the SUNY Fredonia community as it continues its path forward. I am impressed with the commitment to outstanding teaching, scholarship, and service, and I look forward to working with President Kolison, the faculty, staff, and campus community as the institution moves into the future."
College Council Chair Frank Pagano added his congratulations: "On behalf of the College Council I'd like to welcome Dr. David A. Starrett to SUNY Fredonia. I pledge my full cooperation in helping him to get fully acclimated into the college and community. Fredonia is a wonderful institution and I'm sure Dr. Starrett will find his time and work here very fulfilling."

About Dr. David A. Starrett
Dr. David A. Starrett's impressive vitae encompasses a wide array of teaching, research and leadership positions. He is currently serving as Interim Provost and Vice President for Academic Affairs at Franklin Pierce University in New Hampshire.
A Plant Physiologist, Dr. Starrett earned his Ph.D. and M.A. from the University of California at Los Angeles in Plant Molecular Biology in 1992 and 1986, respectively. His undergraduate studies were at El Camino College (A.A. in General Studies) and he earned his B.S. at the University of Southern California in Biology.
Following three years as a Research Associate at the U.S. Department of Agriculture in Beltsville, Maryland, Dr. Starrett spent 20 years at Southeast Missouri State University, where he was promoted to Full Professor of Plant Physiology in the Department of Biology. He later became Dean of the School of University Studies and Dean of Academic Information Services. In addition, Dr. Starrett served Southeast Missouri as Director of Institutional and Programmatic Accreditations; Director of the Kent Library; and Director of the Center for Scholarship in Teaching and Learning, and Office of Instructional Technology. From 2015-2018, Dr. Starrett served as Provost and Vice President for Academic and Student Affairs at Columbia College in Missouri, leading all programs for traditional and non-traditional campuses.
His grants and fundraising experience include Fund for the Improvement of Postsecondary Education (FIPSE) awards, and a $2 million U.S. Department of Education Title III Strengthening Institutions Grant. He has many peer-reviewed publications in teaching, technology and biology.
I am very pleased that Dr. Starrett will be joining SUNY Fredonia in this very important role as Executive Vice President and Provost. Please join me in congratulating David and welcoming him to SUNY Fredonia at David.Starrett@Fredonia.edu