Reese pens book that enhances the teaching of music education
Jill Reese, associate professor of Music Education at Fredonia, has released her book, "Navigating Music Learning Theory: A Guide for General Music Teachers," through GIA Publications, one of the top publishers for resources in music education.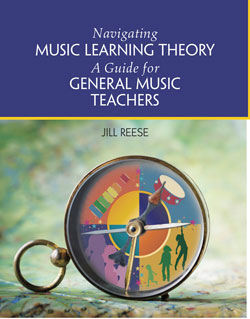 The book is an accessible and practical guide for general music teachers interested in incorporating innovative concepts and ideas of music learning theory in their own instruction. Central to this resource are materials for balancing class and individualized instruction, a number of tools and opportunities for assessment and curriculum development and over 100 pages of lesson plans.
Regardless of a teacher's experience or familiarity with Edwin Gordon's idea, it was noted that the book can help any teacher design and implement a robust music curriculum with engaging lessons that will maximize the musical potential of each student. The project was supported by Dr. Reese's 2019 spring semester sabbatical.