Registration opens for Summer Music Festival camps at SUNY Fredonia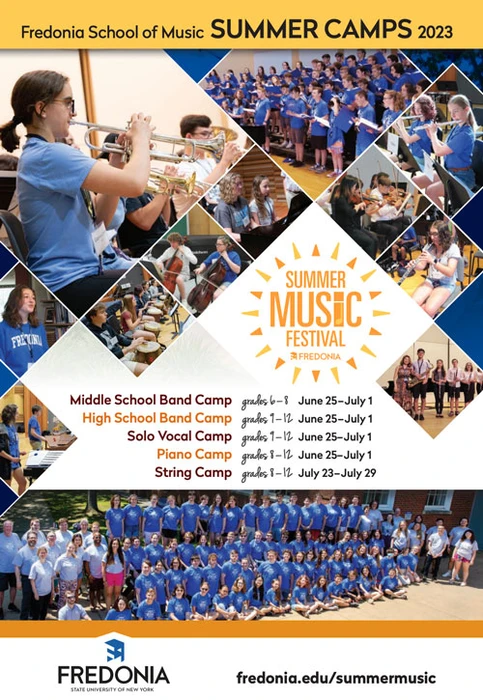 The School of Music at SUNY Fredonia has launched registration for student musicians at the middle and high school level to join the 2023 Fredonia Summer Music Festival.
The annual event includes two week-long camp sessions with both residential and commuter options.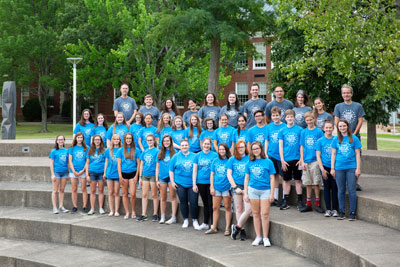 "Fredonia Summer Music Festival participants spend a week making music and memories. Our faculty and counselors help students bring out their best. It is a truly welcoming and supportive environment to learn and grow," said Adjunct Instructor Tiffany Nicely, the festival director.
The first camp, to be held from June 25 to July 1, consists of four uniquely tailored programs: high school band, middle school band, piano and honors solo vocal. A program for strings will be held in the second camp session and will run from July 23 to July 29.
Camps are held in Mason Hall, home of the School of Music.
All sessions will enable students to "live like a music major" for a week on the campus, working with music faculty and experiencing state-of-the-art music facilities. Each camp provides an environment for students to grow as musicians, building technique and developing better practice habits, while making new friends and enjoying organized social activities.
Prospective attendees can reserve their place at a camp with a $100 deposit.
More information and registration details for all camps are available online.