School of Music choral students to perform with Buffalo Philharmonic
Forty School of Music choral students will join the Buffalo Philharmonic Orchestra and Buffalo Philharmonic Chorus on Feb. 8 at 8 p.m. and Feb. 9 at 2:30 p.m. at Kleinhans Music Hall in a performance of Leonard Bernstein's "Chichester Psalms."
The concert also includes Noah Bendix-Bagley's "Fidl-Fantazye: A Klezmer Concerto" and Symphony No. 10 by Mahler, mvt. 1.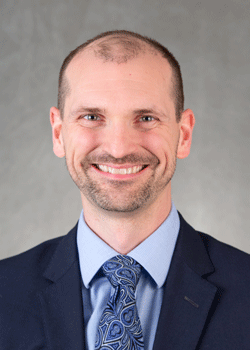 School of Music Assistant Professor of Voice and Choral Conducting Adam Luebke is the chorus master of the Buffalo Philharmonic Chorus, and Fredonia Director of Choral Activities Vernon Huff prepared the members of the Fredonia Masterworks Chorus for the February performances.