Students aid in village cleanup on Sunday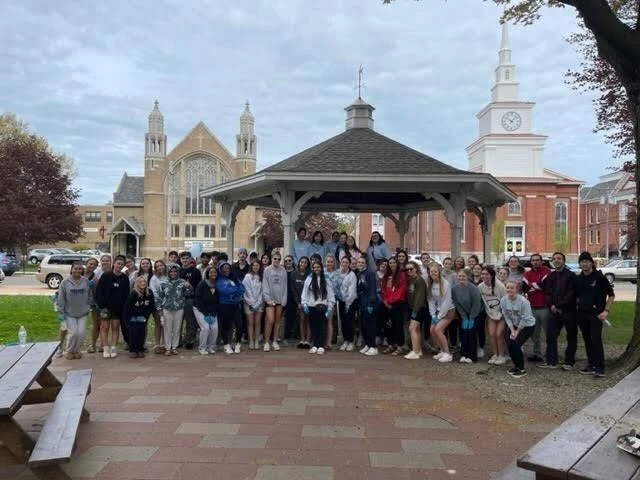 More than 50 students from several Greek and student organizations at SUNY Fredonia hit the streets of the Village of Fredonia Sunday morning.

The "Into the Streets" initiative focused on cleaning up litter and trash on several streets along and near Canadaway Creek in what has become an annual community service initiative.
"I felt as if it was important to step up and take action because I believe it is important to give back to the community," said Julia Giannicchi, president of Delta Phi Epsilon and one of the organizers of the event. "I think it is important to do something for the community and take care of the town just like the town has taken care of us for the school year!"

Other groups that participated included Sigma Kappa, Panhellenic Council, Sigma Gamma Phi, Delta Chi and Kappa Sigma.

"I would hope that village residents know how much we appreciate them and cherish this town," said Giannicchi.