Students engage in GIS Day at SUNY Fredonia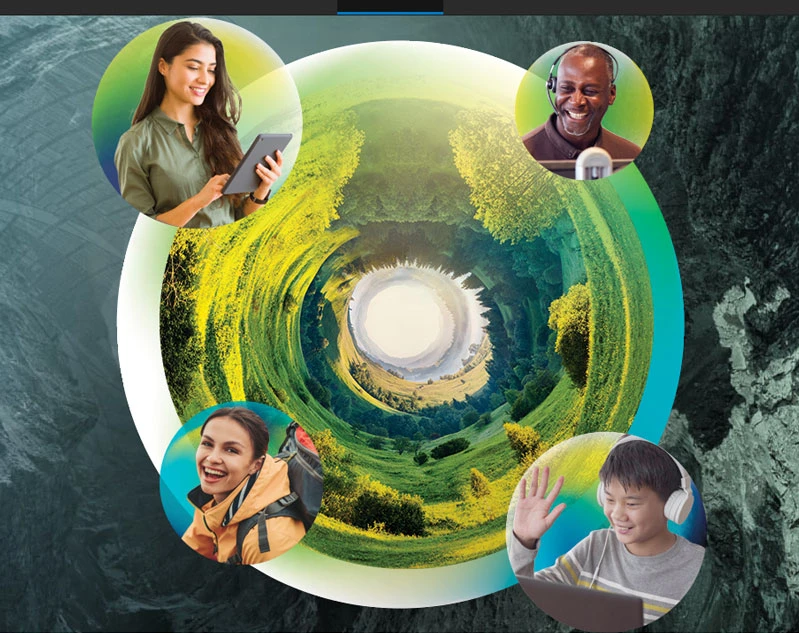 The many ways GIS (Geographic Information System) technology plays an important role in daily living were celebrated at the campus observance of GIS Day recently, following a two-year absence due to the coronavirus pandemic.
SUNY Distinguished Teaching Professor Michael Jabot led a series of explorations for nearly 60 students, presenting some of the key ways that GIS allows the world to be viewed through a spatial lens.
Students explored GIS by looking at where food comes from and examining the ways that the world is changing over time and how the world can be made better for others by mapping for the campus' YouthMappers chapter. They also learned how data collected about the world can contribute to the NASA work that Jabot's lab is conducting and also explored how GIS allows the world to be viewed.
"We looked at a range of tools from online mapping and remotely sensed data to open source software that allows us to collect data and visualize it using GIS," Dr. Jabot explained. "We had a great 2022 GIS Day!"
The students conducted a number of GIS explorations including contributing tree circumference data collected near Thompson Hall and mapping buildings and houses in their hometowns that parallels the humanitarian outreach mapping that Jabot does with the YouthMappers group.
Jabot is the coordinator of the GIS minor on campus as well as the leader of the Dual Credit GIS Program with high schools across the region. Students interested in learning how they can join in the work the campus' YouthMappers chapter is doing or the work that Jabot's lab is doing with NASA or simply learning ways to use GIS in their work can contact Jabot via email.