SUNY PRODiG Fellow to join Fredonia faculty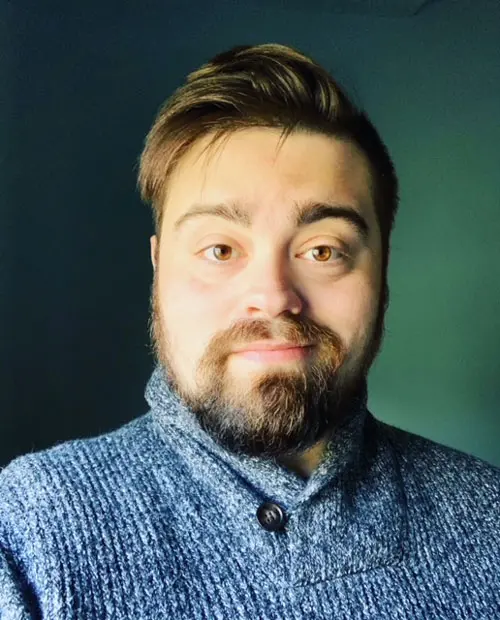 Travis Gratteau-Zinnel has been appointed as a SUNY PRODiG Fellow in the Fredonia School of Music for a two-year term, beginning in August.
Gratteau-Zinnel is completing 11 years in public education in the state of Iowa, teaching Pre-K to12th grade vocal music, middle school vocal, general, and instrumental (band) music and, most recently, has acted as the instructional coach for fine arts in Eastern Iowa.

While teaching in Pre-K to grade 12 in public schools, Gratteau-Zinnel was able to guide curriculum adoptions for art, music, and physical education, as well as coordinate teaching artist residencies as part of a partnership between the Gallagher-Bluedorn Performing Arts Center and the Kennedy Center. In addition, Gratteau-Zinnel has directed honor and festival choirs.
Fredonia School of Music Dean David Stringham noted, "We are excited to have Travis working alongside our stellar music education faculty, and teaching several courses at Fredonia this coming year: Foundations of Music Education; Music, Play, and Self; and a special topic Seminar in Music Education for our graduate students."
SUNY's PRODiG (Promoting Recruitment, Opportunity, Diversity, Inclusion and Growth) Fellowship represents a collaborative effort of SUNY's 13 comprehensive colleges. Eligible candidates for the two-year program include late-stage doctoral candidates from underrepresented groups, who have an approved dissertation proposal and advanced to candidate status at their home institution.
PRODiG fellows have shown evidence of outstanding academic achievement, promise as teachers and scholars, and capacity to respond in pedagogically productive ways to learning needs among diverse students attending a comprehensive college. At their host campus, fellows receive a two-year non-renewable contract with travel allowances, summer research stipends, moving expenses, and a reduced teaching load. They receive mentorship and intentional support from senior faculty, gain teaching experience in their fields of expertise, participate in faculty development programs, and gather with a cohort of PRODiG fellows across the SUNY system throughout their two-year fellowship.