Marketing and Communications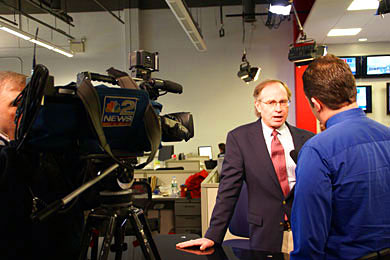 What we do
Provide important information to internal and external audiences through all available media
Develop and distribute news releases
Help the news media cover important stories
Proactively offer up campus experts to media and other key constituencies
Support campus and community event management and other promotional efforts
Administer, edit and design the university website
Photograph events and people
Produce marketing materials and conduct market research
Write, edit and produce the The Statement alumni magazine
Email a weekly online newsletter to the campus community during the academic year
Plan long-term strategies for university-wide marketing communications
Develop, produce and place all image and non-event-specific advertising
For sources and experts
A reliable voice
The Director of Marketing and Communications is the University Spokesperson and as such is the recommended first contact for any inquiries addressed to the university administration. During emergencies, the Marketing and Communications Office is the university's only authorized source for accurate information.
Economic Impact Statement
Report: Fredonia's Economic Impact On The Western New York Region
News
Services
Request Publicity
Hometown Publicity Form
Logos
Design Manual
Photo Albums
Web Services
Campus Experts Survey form
PR Photo database on Flickr
Please note that the Marketing and Communications office is not the point of contact for requests under the Freedom of Information Law (FOIL).