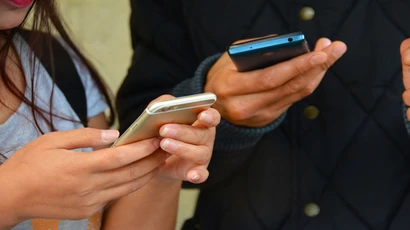 NY-Alert Messaging System
Keeping Fredonia students, faculty, and staff alert with emergency notifications to all devices.
NY-Alert is a secure, web-based emergency text, email and voice message alert system maintained by Fredonia's Department of Marketing & Communications, and by University Police. NY-Alert is the primary tool within the mass communication system used on campus during an emergency.
Sign-up instructions for students
Go to Your Connection
Log in with your Fred ID#
Click on the "Personal Information" link on the Main Menu
Click on the last option on the Personal Information menu, "Emergency Alert Contact Information (NY-Alert)"

If you have not previously registered for the NY-Alert system, you will be given two choices. Click the first option, "I would like to register for this service now and receive any alerts sent to the campus community." Then click CONTINUE.
Enter an e-mail address to receive NY-Alert messages, then click CONTINUE.
Enter phone numbers to receive text, voice, and/or fax messages, then click CONTINUE.
Confirm the information by clicking, "Register me with NY-Alert," located at the bottom. You should then see the confirmation: "You have successfully registered for SUNY NY-Alert."

If you have already signed up for NY-Alert and need to update your information, you will be given three choices. Click the second option, "I would like to continue with the NY-Alert System but I need to alter the displayed contact information," then click CONTINUE. Review your information and make changes as needed.
Instructions for Faculty and Staff
Go to the SUNY Blue webage

It then may ask you to select "Fredonia" from the drop-down menu and then sign on using your Fredonia User ID and Password. If you are already logged in, it will take you right to the SUNY Blue page.

Click on SUNY Emergency Alert System in the right-hand column of the SUNY Blue page.
Complete the form as indicated; it will ask for your name, affiliation (employee, student or other) campus, e-mail address(es), telephone numbers (with area code) for voice and text messaging, text messaging provider, and fax number (if applicable).

When inserting telephone numbers, don't use dashes to separate numbers.

Click Submit at the bottom of the form, which will take you to another form to review, and then click Confirm. You will receive a message that your entry was submitted successfully to the SUNY Emergency Alert System.
If your contact information changes in the future; simply log into the site again and make the appropriate changes.
To Unsubscribe from NY-Alert
If you would like to discontinue receiving Fredonia NY-Alert messages:
Students should log into Your Connection and click on the Personal Information link. Then click on the last option on the menu, Emergency Alert Contact Information (NY-Alert). Chose the third option, "I am not interested in participating in this service. I understand that safety alerts from the system would not be sent to me," then click CONTINUE.
Faculty/staff should email fredonia.nyalert@fredonia.edu, putting "Unsubscribe" in the heading.