Dr. Courtney Wigdahl-Perry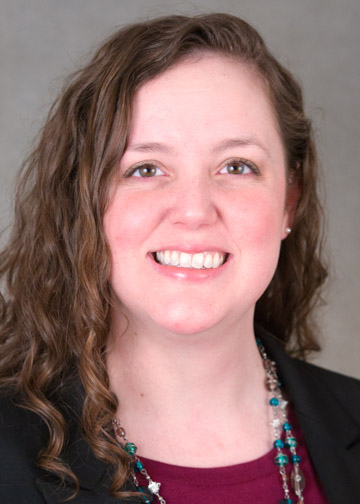 Dr. Courtney Wigdahl-Perry
Associate Professor
Science Center 237
716-673-4622
Ph.D., University of Maine
I am an aquatic ecologist, interested in lake response to natural and human-caused environmental changes on different spatial and temporal scales.
Teaching Interests
Introductory biology courses, Aquatic ecology, Global Change Biology, Environmental Science courses
Research Interests
Lake ecology; paleolimnology; diatoms; zooplankton; habitat zonations in lakes; saline lakes; harmful algae blooms; water quality; water chemistry; phytoplankton
Intellectual Contributions
"Transparency, geomorphology and mixing regime explain variability in trends in lake temperature and stratification across Northeastern North America (1975-2014)," Water (2017).
"Investigating potential effects of zooplankton grazing on diatom-inferred drought reconstructions," Hydrobiologia (2017).
"High-frequency lake data benefits society through broader engagement with citizens, stakeholders, and decision makers: a synthesis of GLEON data use survey and member experiences," Inland Waters (2016).
"Response of temperate lakes to drought: a paleolimnological perspective on the landscape position concept using diatom-based reconstructions," Journal of Paleolimnology (2016).
"The influence of basin morphometry on the regional coherence of patterns of diatom-inferred salinity in lakes of the northern Great Plains (USA).," The Holocene (2014).
"Dissolved organic matter composition and photoreactivity in prairie lakes of the U.S. Great Plains. ," Limnology and Oceanography (2011).
"Multiproxy paleolimnological assessment of biogeochemical versus food web controls on the trophic states of two shallow, mesotrophic lakes. ," Journal of Paleolimnology (2011).
"How do UV radiation, temperature, and zooplankton influence the dynamics of alpine phytoplankton communities?," Hydrobiologia (2010).
"Effects of nutrients and dissolved organic matter on the response of phytoplankton to ultraviolet radiation: experimental comparison in spring versus summer.," Hydrobiologia (2009).
"Phytoplankton productivity across prairie saline lakes of the Great Plains (USA): A step toward deciphering patterns through lake classification models. ," Canadian Journal of Fisheries and Aquatic Sciences (2009).
"Patterns of seasonal phytoplankton distribution in prairie saline lakes of the northern Great Plains (U.S.A.). ," Saline Systems (2009).