Office of Student Creative Activity and Research (OSCAR)
The mission of the Office of Student Creative Activity and Research (OSCAR) is to promote and support student scholarly activity and creative work across the SUNY Fredonia campus.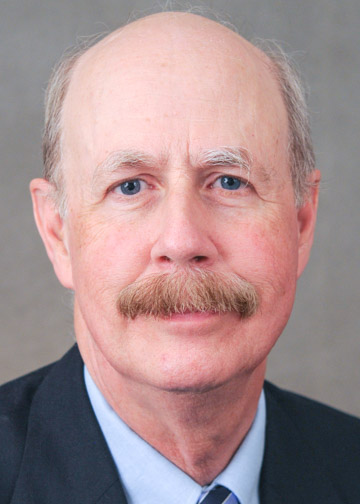 Welcome to the Office of Student Creative Activity and Research (OSCAR) webpage. The links listed on the left contain information about undergraduate research opportunities at Fredonia, as well as information relevant to students and faculty mentors interested in undergraduate research.
The mission of the Office of Student Creative Activity and Research is to promote and support student scholarly activity and creative work across the Fredonia campus. Such an endeavor is integral to the teaching and learning experience. It provides an opportunity for students to become closely affiliated with a faculty mentor and to develop skills and knowledge that will benefit them in the future. Clearly, both students and faculty benefit from such activity, and therefore it is important that the institution make a concerted effort to promote such collaborations
The OSCAR office opened in 2006 as part of Fredonia's efforts to institutionalize undergraduate research. The office is part of Academic Affairs and its mission is to promote and provide students with a variety of research, scholarly, and creative opportunities in all academic disciplines. The office is led by Dr. Jack Croxton and housed in the Department of Psychology in Thompson Hall. Activities coordinated by the office include the annual Student Research and Creativity Exposition and funding to support travel for students presenting/performing at professional meetings and conferences.
Experience our OSCAR SCRE 2021 Virtual Showcase
Please join us 9am - 4:30pm on Thursday April 29, to visit our 2021 virtual showcase.
To view exhibits: Go to our Padlet venue and scroll through the displays. Click on any file to open, then use your toolbar to make the view larger. 
To interact live with student scholars: Go to our live meeting Schedule. Presenters and topics appear in Column 1; live links to Google Meets are in Column 2. Note the one-hour time slot for each live meeting, using the grid schedule.
Advice:
Consider keeping two tabs open in your browser, if you wish to have the exhibit open while attending a live meeting. Have Meet open in one tab and our Padlet open in the second tab.
When clicking to access a live meeting, most users will simply need to click JOIN, once Meet loads. For get more information about accessing Google Meet live online meetings, go to Google's Help for using Meet.
SCRE 2121 Virtual Exhibits           SCRE 2121 Live meeting Schedule
---
Members of the OSCAR committee include:
Ziya Arnavut, Computer and Information Sciences
Allan Cardenas, Chemistry and Biochemistry
Jack Croxton, Director Office of Student Creative Activity and Research
Xin Fan, History
Michael Jabot, Education
Jaehee Kwon, Education
Jill Marshall, Education
Robyn Reger, School of Business
Robert Rogers, Mathematical Sciences
Carol Smith, Communication
Courtney Wigdahl-Perry, Biology
Peter Tucker, Visual Arts and New Media
Ivani Vassoler-Froelich, Politics and International Affairs
Stay tuned for updated research articles
Student Research Showcase
Emilee Stenson
Emilee is a senior molecular genetics major with a minor in Chemistry and English at Fredonia. She is currently researching how to interpret and what causes grief in medical facilities. This research project was inspired by the following books written by the author Virginia Woolf: On Being Ill, Mrs. Dalloway, and To The Lighthouse. 
 
Read more about Emilee's research
Sudi Wang
Sudi Wang, a senior Biology major with a minor in Visual Arts at Fredonia, is currently researching how non-native invasive periwinkle outcompete native species and their effect on the environment.
Read more about Sudi's research
John Merino
John is a senior Computer Science major at Fredonia. He is currently researching the following topic: "How to Use Localization and Clustering to Map Rescue Paths for Victims of a Building Disasters." This project explores applications of indoor localization techniques in disaster management with an emphasis on multi-story buildings, which may be partially collapsed and require recovery of victims. 
Read more about John's research
Past Student Research and Creativity Expositions
Follow us on Social Media