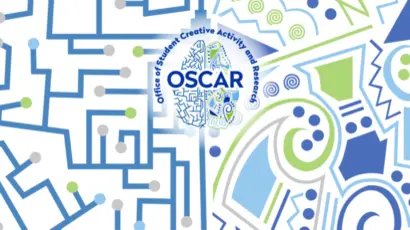 Student Research and Creativity Exposition (OSCAR Expo)
Mark Your Calendars for the 2024 Student Research and Creativity Exposition:
Thursday, May 2, 2024
The Annual Student Research and Creativity Exposition (affectionately known as the OSCAR Expo) is an event held each Spring to celebrate the research and creative activity of undergraduate and graduate students and their mentors. Each year, undergraduate and graduate students in all academic disciplines are invited to present their work. Formats for presentations include oral presentations, poster presentations, multimedia presentations of scholarly and creative work, and live musical or theatrical performances.
STAY TUNED TO SUBMIT YOUR PROPOSALS FOR THE 2024 OSCAR EXPO! 
---
Info about the 2023 OSCAR Expo:
On May 4th, 2023, approximately 100 students (representing 25 different majors) participated in the OSCAR Expo by sharing their posters and presentations regarding their research and creativity. Activities included 15 performances/presentations and 61 posters. Overall, 43 different faculty members were identified as mentors for students' projects (many faculty were identified as mentors for multiple projects).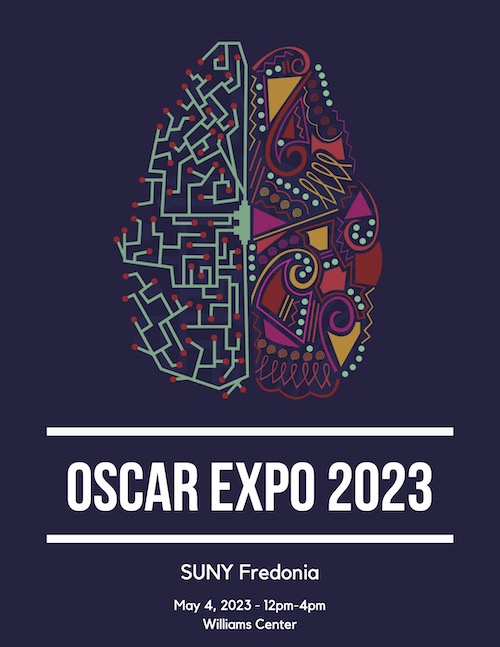 Across four hours, more than 160 participants visited the researchers/artists at their poster presentations and attended oral presentations and musical performances in the Multipurpose Room and adjacent areas. Presentations were scheduled at specific times to maximize interactions and discussions about the projects and research studies.
Opening remarks were shared by Erin Mroczka (interim director of OSCAR) and Provost David Starrett. In addition, the recipients of the 5th Annual Donald Nasca Undergraduate Student Research Award were announced. The students and their projects are Zainab Ahmed, "Induction of Mitotic Defects via Estrogen-Linked Signaling;" Aiden Carney, "Recruitment of Beginning Band Students: Teachers' Experience and Use of Technology;" Amanda Roth, "Identification of Bacteria in Drinking Water in Honduras;" and Savannah Steves, "The Archaeology of Climate Change: OSL Dating of Loess Sediments at the McKendry Archaeology Site." All four students will present the results of their research at the 2024 OSCAR Expo.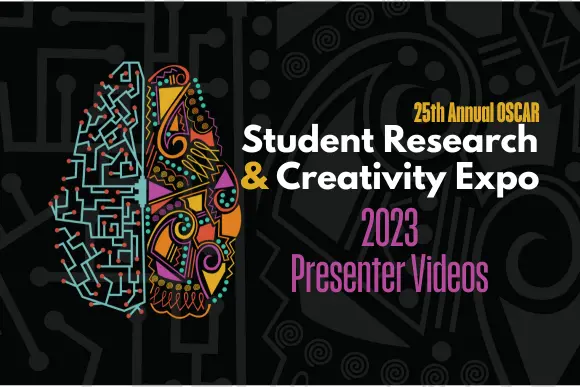 OSCAR Expo 2023: Videos from Presenters
Click the link below to access the playlist of videos from the 2023 Expo presenters. In each video, the presenters share a brief summary of their project and describe why the project was an important part of their journey at SUNY Fredonia.
YouTube Playlist of Videos from the 2023 Expo Presenters
Pictures from the 2023 OSCAR Expo