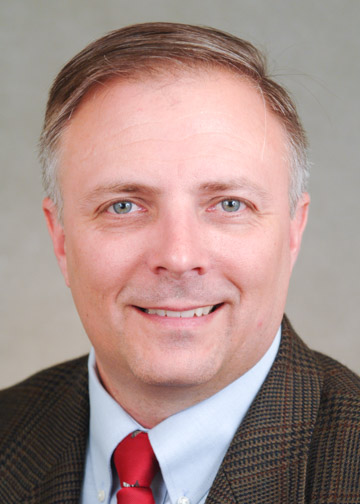 Dr. Matthew Fountain
Professor (Chair)
Science Center 311
716-673-3287
Matthew.Fountain@fredonia.edu
Ph.D., University of Rochester
Teaching Interests
Biochemistry, bio-organic and structural biology
Research Interests
Studying the sequence dependent structural features of small hairpin loops using thermodynamics, NMR spectroscopy, and molecular modeling.Identification of RNA secondary and tertiary structure using SHAPE. Investigation of metal ion binding to base pair mismatches using MALDI-TOF MS, surface plasmon resonance, fluorescence, and NMR spectroscopy. Structure of RNA structures involved with neural and muscular degenerative diseases.
Contracts, Grants, and Sponsored Programs
" Genetic Analysis of Gurken translational Control in Drosophila," NSF (2017).
Media Contribution
Chemistry website (2017).
Performance/Exhibit
Protein structure and function. Phyllis W. and Lawrence A. Patrie Endowment for the Sciences and in the spirit of the Costello Interplay Award, Science Center SUNY Fredonia (2018).