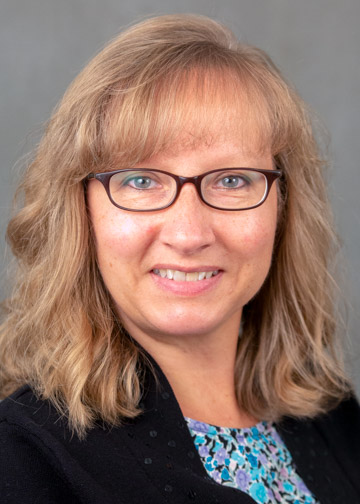 Kimberly Conti
Senior Lecturer
244 Houghton Hall
(716) 673-3867
M.S., SUNY Fredonia
http://sites.google.com/a/fredonia.edu/kimberly-conti/home
I have been teaching for the Department of Mathematical Sciences at SUNY Fredonia since 1994.
Teaching Interests
Mathematics general education courses; Algebra-based courses (through Calculus); Mathematics Education courses
Research Interests
Literacy connections; cross-curricular lesson planning; mindsets research; brain-friendly teaching research
Awards and Honors
President's Award for Excellence in Teaching and Learning, SUNY Fredonia (2018).
Senior Lecturer, (2016).
Intellectual Contributions
"How can we get to Hogwarts? A math-e-magical challenge," New York State Mathematics Teacher's Journal (2020).
"Probability Concepts K – 12? ," New York State Mathematics Teachers' Journal (2006).
Presentations
"Quizizz Introduction," Tools for Engagement Day (2021).