Dr. Michael Clarkson-Hendrix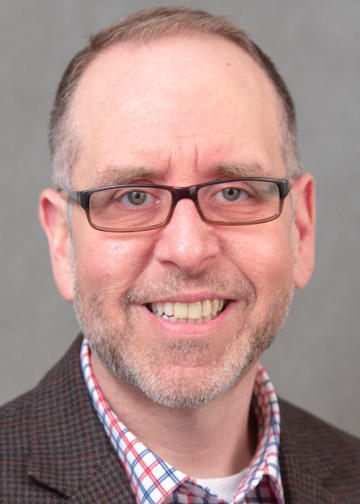 Dr. Michael Clarkson-Hendrix
Assistant Professor (W363)
Thompson Hall Program Director Social Work
716-673-4611
michael.clarkson-hendrix@fredonia.edu
Ph.D., University at Albany, SUNY
Michael Clarkson-Hendrix, PhD, LCSW-R is an Assistant Professor in the Department of Sociocultural and Justice Sciences at the State University of New York at Fredonia. Michael's research targets health services, with a focus on reducing sociodemographic disparities in access and quality of care, especially for vulnerable groups, including people with disabilities and veterans and their families. Michael has extensive practice experience in the areas of mental and behavioral health as well as child welfare.
Office Hours
Monday: 10am-12pm
Thursday: 1pm-3pm
By appointment
Teaching Interests
Research and program evaluation, Health, Disability issues, Interprofessional and Transdisciplinary practice, Addictions, Clinical practice, Lesbian / Gay / Bisexual / Transgender Issues, Social work with veterans and their families, Rural issues.
Research Interests
Health, Disability, Organizations & Management, Mental health, Military service members, Veterans and their families, Research design and measurement, Research on social work education, Social work practice, Substance misuse and addictive behaviors.
License/Certification
Licensed Clinical Social Worker
Current Research
A Pilot Investigation of Empowerment through Movement and Stillness
Professional Memberships
The Network for Social Work Management
Council on Social Work Education
Society for Social Work and Research
Intellectual Contributions
"Parenting stress of grandparents and other kin as informal kinship caregivers: A mixed methods study," Children and Youth Services Review (2016).
Presentations
"Teaching interdisciplinary collaborative practice through an example: Educational implications from The Empowerment Through Movement and Stillness Workshop," 51st Annual Conference (2018).
"Closing the Health Gap Through Resource Management: A Workplace Attachment Perspective," 28th Annual Management Conference (2017).
"Workplace Attachment in Veteran Health Care Sector Social Workers: A Qualitative Study," 21st Annual Society for Social Work and Research (SSWR) Conference (2017).
"Serving OIF/OEF/OND Veterans through Collaborative Practice: Implications for Education," 62nd Annual Program Meeting (2016).