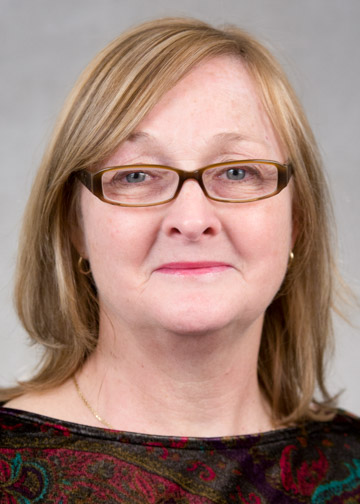 Dr. Michele Bernatz
Associate Professor (Chair)
RAC 218 RAC
(716) 673-3537
Ph.D., University of Texas at Austin
Associate Professor Michele Bernatz is a Fredonia alumna, who went on to earn her MA degree from Williams College and her PhD from the University of Texas at Austin. She teaches in the field of Ancient to Renaissance art and is a specialist in Precolumbian art history, with emphasis on Maya and Aztec art. Recent publications include "Redefining God L: The Spatial Realm of a Maya 'Earth Lord'," in Maya Imagery, Architecture, and Activity: Space and Spatial Analysis in Art History (2015), edited by Maline D. Werness-Rude and Kaylee Spencer, and published by the University of New Mexico Press; and "The Maya God L: Lord of the Borderlands near Earth and Sky," in New Frontiers in Latin American Borderlands (2012), edited by Leslie G. Cecil, and published by Cambridge Scholars Publishing. Before joining the faculty at Fredonia, Bernatz taught at SUNY Geneseo, Southwestern University in Georgetown, Texas, and the University of Texas at Austin. She also served as the Assistant Director of Visual Arts at Snug Harbor Cultural Center in Staten Island, New York, and as a Peace Corps Volunteer in Guatemala, Central America. Professor Bernatz currently serves as Chair of the Department of Visual Arts and New Media.
Teaching Interests
Art History, Art from Prehistory to 1400, Medieval and Renaissance Art, Maya and Aztec Art
Research Interests
The representation of gods and religion in Maya art.