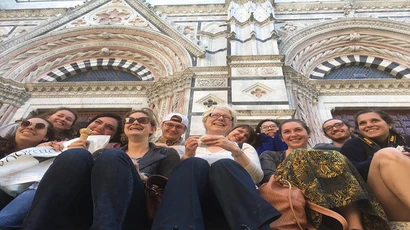 Art History Program at Fredonia
If you've ever looked at a work of art or architecture and wondered why it was made or how it became aesthetically or historically significant, then you might want to consider Fredonia's Bachelor of Arts degree in Art History. The discipline of art history involves the study of why artworks are produced, how they have been received, and how they both reflect and affect the values of the culture that produced them. In our increasingly image-dominated world, visual literacy has become a skill of vital importance. A degree in Art History prepares students for museum and gallery professions as well as any field that requires advanced visual literacy, critical analysis, and excellent communication skills.
The Fredonia Difference
Fredonia's art history majors study art through the lens of culture from prehistory to the present in order to interrogate how notions of beauty, truth, race, gender, sexuality, and national identity shape and are shaped by shifting cultural values. Students are provided with a solid aesthetic understanding of the history of visual culture and with vital theoretical tools needed to analyze its impact. Our program offers capstone courses in "Writing about Art" and "Art Historical Theories and Methodologies" that ensure students are well equipped to enter the profession or more specialized study at the graduate level. Close interaction with faculty is a hallmark of Fredonia's program, particularly in upper-level courses offering faculty, docent, artist and curator led tours of galleries, collections, and museums in Buffalo, Cleveland, Pittsburgh, and elsewhere. Art history majors can combine art historical study with studio practice in animation/illustration, ceramics, drawing/painting, film/video, graphic design, photography, and sculpture to gain a better understanding across the disciplines.
Career Opportunities for Art History
Art museum and gallery professionals
Art conservation and preservation specialists
Arts administration
Art law/insurance
Auction house/antique dealers and appraisers
Archivists/librarians/visual resource managers
Art teacher
100%
All students receive practical experience
Art history majors complete hands-on professional practice in the form of for-credit internships, assistantships at Fredonia's Marion Art Gallery, or as Learning Assistants working with Art History faculty in 100-level courses.
30+
Internship opportunities
Fredonia's Art History majors and minors have completed internships at more than three dozen regional and national arts institutions including the Albright-Knox Art Gallery, Burchfield-Penney Art Center, and Corning Museum of Glass.
13%
Employment Growth
Overall employment of archivists, curators, museum technicians, and conservators is projected to grow 13 percent from 2016 to 2026, faster than the average for all occupations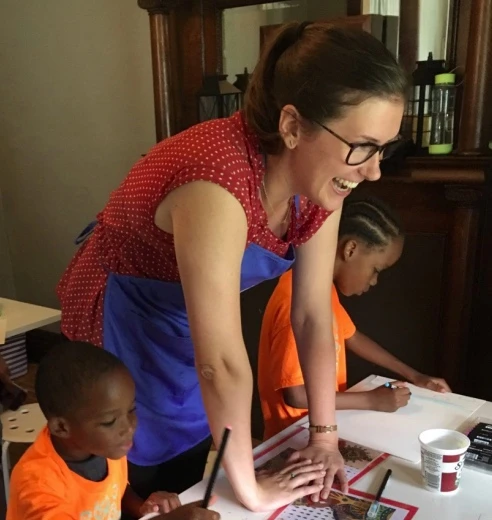 "I am immensely grateful for my time in the art history program at Fredonia. My professors were genuinely interested in helping me find the career path that best combined my interests and skill sets, and supported my pursuit of internships and experiences that inform the work I do now"
After Fredonia, Elizabeth obtained her master's degree. In her current role at Everson Museum of Art in Syracuse, Elizabeth is...
Elizabeth Bryson
Art History
Class of 2012
Why Art History at Fredonia?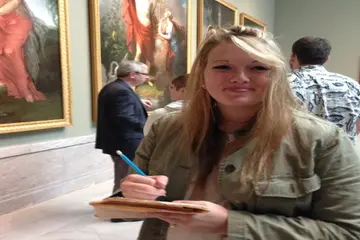 Study abroad
Our Art History majors and minors have studied abroad in many places, including Aix-en-Provence, France; Ferrara, Italy; Florence, Italy; Izmir, Turkey; Leicester, England; Perugia, Italy; Leiden, Holland; and Rome, Italy.

Fully accredited
Fredonia's Art History program is accredited by NASAD, the National Association of Schools of Art and Design.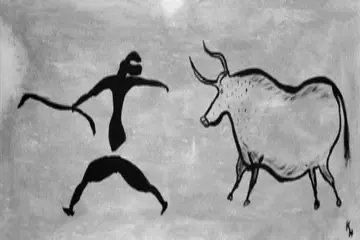 The complete art experience
Students learn about global western and non-western art and visual culture from prehistoric times to the 21st century. This wide-ranging knowledge serves as a strong foundation for more intensive work and study in specialized areas.
Sample Courses
ARTH 290 Arts in Italy
Study Renaissance painting, sculpture, and architecture for sixteen days in Italy. Follow in the footsteps of Michelangelo, Giotto, Leonardo da Vinci, Brunelleschi, Dante, and Donatello, and discover the rich cultural heritage of Italy. This is an adventure of a lifetime!
ARTH 380 Circa 1500: The Clash of Cultures
This course focuses on the collision and crossover of art and ideology that occurred when Europeans entered Mesoamerica during the sixteenth century. Students will explore the conflicts and syncretism of cultural notions as exemplified in works of art, architecture, and literature.
ARTH 440 Street Art and Graffiti
Examine the history of graffiti and global contemporary art created for display or performance outside the traditional museum or gallery setting. This course examines the history of graffiti and global contemporary art created for display or performance outside the traditional museum or gallery setting.
Program Additional Links
What does a 4-year degree look like?
What are all the required and elective courses offered to obtain this degree?