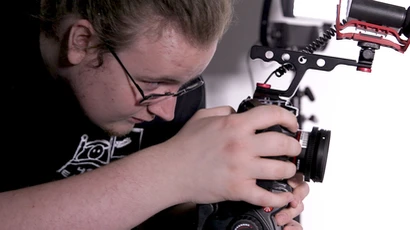 Film/Video Program at Fredonia
The Film and Video Arts program focuses on the vast potential of filmmaking as a creative art form. You will learn how to move an audience through your own rich, thought-provoking experimental films and develop wide-ranging skills that are critical to the filmmaking process: camera work, staging, editing, sound tracks, etc. At Fredonia, we want you to be a complete filmmaker, able to execute all elements of your project. We provide the tools needed to work as an independent artist/filmmaker, go into media-based industry jobs or continue your education at the graduate level.
The Fredonia Difference
Our Film and Video Arts program is first and foremost about the creative process. Art making is fundamental to understanding how moving images affect us, bringing emotion and making us think about the ideas portrayed. By being immersed in studio arts, our students gain a strong visual foundation that informs their filmmaking and sets it apart from the work of others. Our program grows and changes continually, keeping up with new approaches in the industry and innovations in technology. At the advanced level, students can shoot and edit with 4K video and hi-speed frame rates. A new high-level lab with isolated sound booth, Tangent Element work surfaces, and 4K monitors allows specialized editing, color grading, and sound recording.
Career Opportunities for Film/Video
Independent videographer/filmmaker
Fine artist
Production design for television and film
Industry film production and post production jobs
Visual effects specialists
Film editors
Owners of film production companies
You have creative control
In Film and Video Arts, you will always have creative control and ownership of your personal projects within assignment parameters.
Learn from professional artists
Cinema Alternatives, Fredonia's student-run group, organizes presentations and workshops by visiting filmmakers and artists.
Add a minor
The complementary Film Studies minor at Fredonia provides a cross-disciplinary approach to the history and theory of cinematic arts.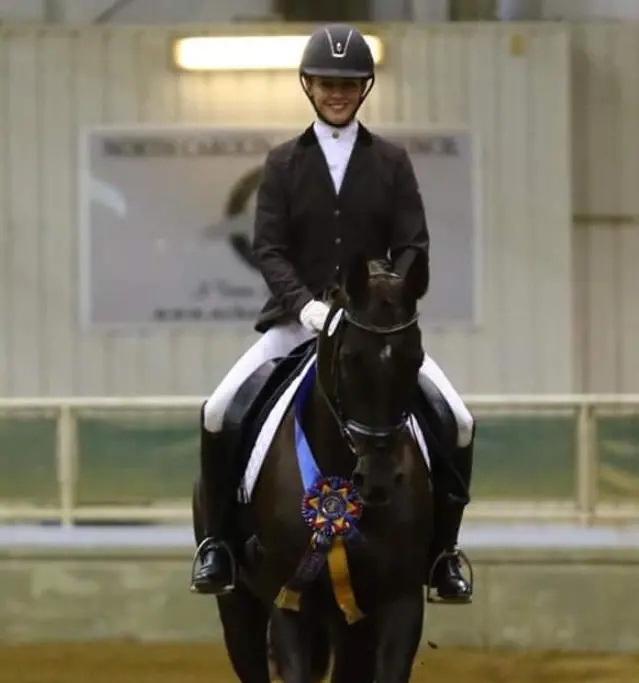 "Having my VANM degree helped set me up for the editing that goes into creating a freestyle and allows me to combine my two passions."
Hailey used her degree in film and video to create and edit sales videos, which have been a vital part...
Hailey Guard
Film and Video
Class of 2011
Why Film/Video at Fredonia?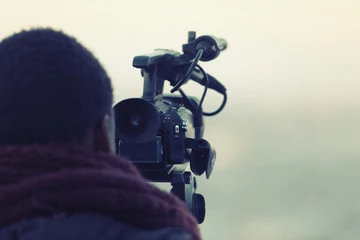 Show your creativity
Originating at Fredonia and now moving around other SUNY schools, the SUNYWide Film Festival is a yearly competition providing opportunities for career growth as well as instructional filmmaking workshops, artist talks, and screenings.

Fully Accredited
Fredonia's Film and Video Arts program is accredited by NASAD, the National Association of Schools of Art and Design.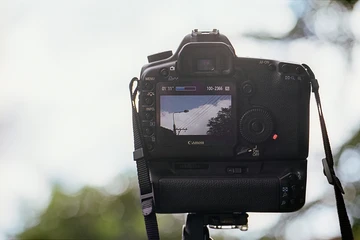 Faculty support
Faculty provide extensive mentoring and feedback through the practice of studio critiques, regular advising sessions, and our twenty-four credit-hour review, a sophomore-level check on student progress in the major.
Sample Courses
ARTS 222 Cinema Arts I
An introductory level, fine arts studio course that builds an understanding of cinematic arts through hands-on exercises and projects. Participants explore basic camera tools and techniques, sound design, and digital non-linear editing.
ARTS 324 Special Effects for Experimental Video
An upper-level studio art course that introduces concepts and techniques of special effects to the experimental video making process. Hands-on assignments will cover practical effects in front of the camera and digital post-production effects including advanced compositing of video elements.
ARTS 323 Experimental Narrative
Students will explore techniques and theories of experimental narrative structure as a counter argument to the dominant and established Hollywood system. Students will gain a deeper understanding of processes and thematic structure that can help advance a narrative direction in their experimental work.
Program Additional Links
What does a 4-year degree look like?
What are all the required and elective courses offered to obtain this degree?