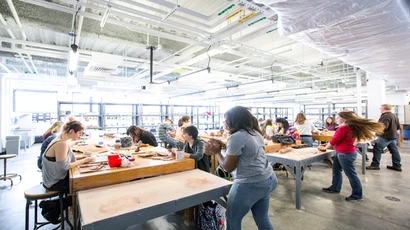 Visual Arts and New Media
The Department of Visual Arts and New Media provides a balanced, comprehensive undergraduate program in the practice, theory, and history of the visual arts and new media. Visual Arts and New Media is an accredited institutional member of the National Association of Schools of Art and Design.
The department offers both majors and elective students an opportunity to experience the arts as an important and enriching facet of a liberal arts education. Whether the goal is a career or advanced study in the arts and new media, or simply a greater understanding of art and technology's cultural impact, the curriculum includes a dynamic mix of studios, lectures, and seminars. The program provides a comprehensive foundation of design skills with an emphasis on visual expression, conceptual thinking, and the ability to create with artistic sensibilities. Visual Arts and New Media majors study an interdisciplinary curriculum emphasizing the concepts, theories, design, aesthetics and skills that underlie the domain of the visual arts and computer graphics. Content covers traditional methods and materials, emerging technologies, and the ideas inherent in art making and art awareness.
Our graduates possess a unique set of hybrid skills that provide a critical edge for leadership positions in the competitive and evolving marketplace. Many of our graduates have successful careers in corporate and public settings as art directors, working artists and designers, teachers, creative freelancers and owners of pottery studios, photo studios and design firms. Others work as photographer's assistants, web designers, gallery directors and curators, and in the special effects industry. Visual Arts and New Media students have also continued their education in graduate programs around the country.
The Department of Visual Arts and New Media is committed to instructing students on environmental stewardship and global citizenship.  Our curricula engage students in various projects and opportunities that bring awareness of how human actions affect the environment and society as a whole.  Faculty emphasize activities that connect informed decision-making with the goal of improving the world at local, national, and international levels.
Our department provides multiple opportunities for professional education in fine arts and art history through various degree options. Students may receive a Bachelor of Arts degree in Visual Arts (studio arts), a Bachelor of Arts in Art History, or a Bachelor of Fine Arts degree in Animation + Illustration, Ceramics, Drawing + Painting, Graphic Design, Film and Video Arts, Photography, or Sculpture. Individual curricula can be found in the course catalog.
Admission to the department requires the submission of an acceptable portfolio for both freshman and transfer students. It is recommended that all prospective students contact the department for additional information concerning portfolios and admission. Transfer students are also advised that it may take more than two years at Fredonia to complete BFA requirements, depending on their chosen major.
Specific information for current Fredonia students and prospective students can be found in the Student Handbook (currently under revision, when complete, it will be available here).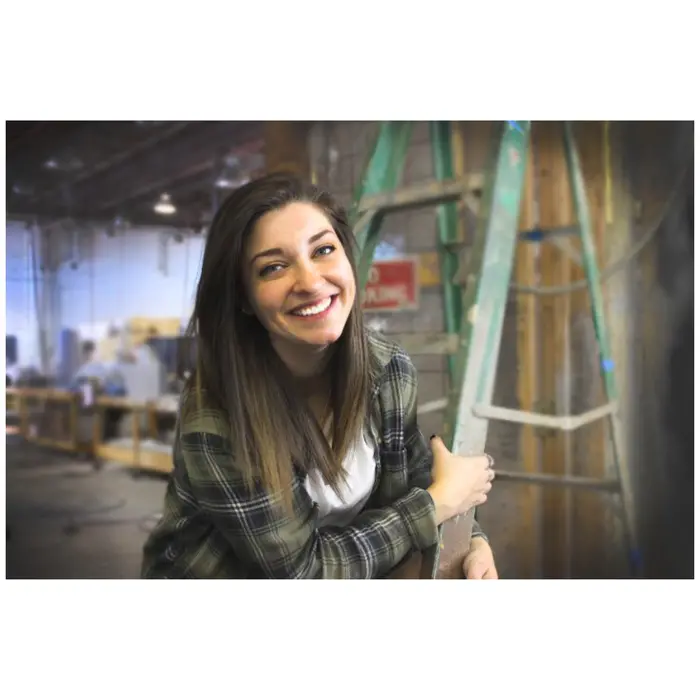 "The VANM department gave me the skills I needed for the career I love. Thanks to Fredonia, I'm now a Scenic Artist at MAD Creative Fabrication and living in Florida!"
Megan designs and builds scenery and props for theme parks like Disney and Universal Studios.
Megan Lewandowski
B.F.A. Visual Arts and New Media: Sculpture
Class of 2016
Art Gallery and Visiting Artists