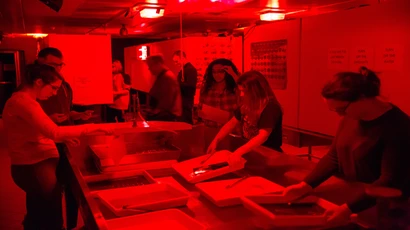 Photography Program at Fredonia
Fredonia's photography program will nurture your creativity through photographic expression. You will have access to the latest technology available as you study camera vision, equipment and technique; black-and-white, color and alternative processes; the use of natural and artificial light; and the photographic applications of digital technology. Along the way, you learn to develop critical judgment skills through discussion of contemporary and historical photographic practice.
The Fredonia Difference
The BFA photography degree requires intensive work in visual arts studios supported by a program of general education. Students complete rigorous, in‐depth courses in specific photographic technique and work to discover their own artistic voice with a high level of technical, conceptual, creative, and aesthetic development. The program relates to all the other areas in the department by emphasizing inter-media applications through the combination of photographic images or electronic output with the traditional materials associated with drawing, painting, ceramics, sculpture, printmaking and video to encourage communication and understanding across the disciplines. Experimentation and practice in various studio media foster a broad range of artistic knowledge with the intent to conceptualize ideas by using the medium of photography with related practices. Fredonia has a competitive application process that requires the submission of an art portfolio.
Career Opportunities for Photography
Arts Educator
Art Director
Brand Manager
Commercial Photographer
Studio Owner/Operator
Photo Archivist
Photojournalist
Photo Editor
Web Developer
Incredible photography facilities
Fredonia has wet darkrooms, a shooting studio, and a high-end digital lab utilized only by students enrolled in photography courses.
Small studio classes
You are ensured personal connections with faculty.
Fully accredited
Fredonia's Photography program is accredited by NASAD, the National Association of Schools of Art and Design.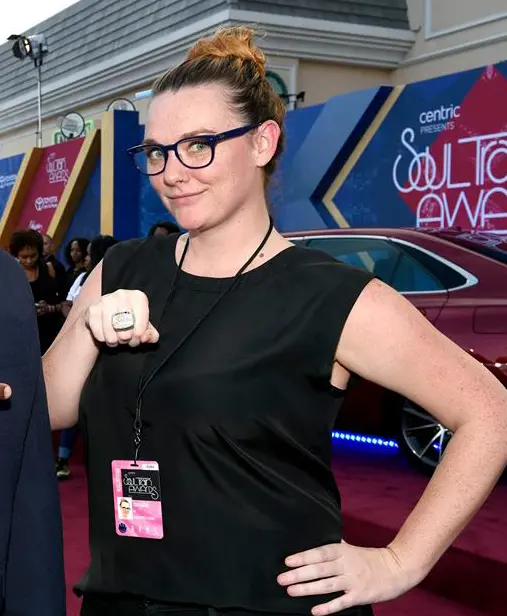 "Without the range of photo training Fredonia offered I wouldn't have been prepared for a career photo editing in print and digital publishing or for a spot at an international TV network handling all photo needs."
Trish is currently a Senior Manager, Brand Content Management and Planning at Revlon Inc. Prior to that, she was a...
Trish Halpin
B.F.A. Visual Arts and New Media: Photography
Class of 2008
Why Photography at Fredonia?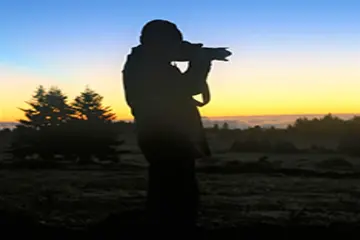 Scholarships
Visual Arts and New Media distributes 13 scholarships each year to incoming and upper-level students based on achievement and professional potential.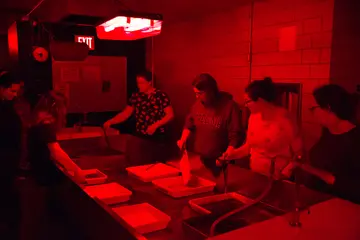 The tools to succeed
The expansive photography facility in Igoe Hall includes a 500-square-foot shooting studio, which enables students to work in a more commercial setting. The 1100-square-foot Macintosh computer lab contains 22 iMac Pros.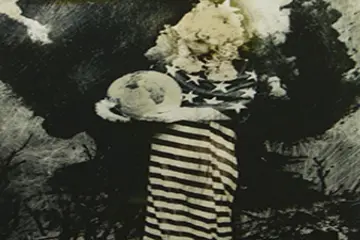 Visiting Artist Program
Visual Arts and New Media offers exposure to a variety of art and design professionals from around the country and world during special lectures and gallery openings.
Sample Courses
ARTS 255 Color and Light
Explores aesthetic and technical knowledge necessary to understand the art of color photography including color perception, materials and processes, and aesthetics of color.
ARTS 350 Experimental Photography
Students will study the working methods of early pioneers of photography, as well as examine present-day software development that fabricates and alters these processes. Historical working methods and contemporary mimicking approaches will be discussed.
ARTS 356 The Photographic Narrative
The course will focus on the art of visual storytelling through the medium of photography. All aspects of photographic narrative and image sequencing will be explored, from documentary to tableau vivant.
Program Additional Links
What does a 4-year degree look like?
What are all the required and elective courses offered to obtain this degree?