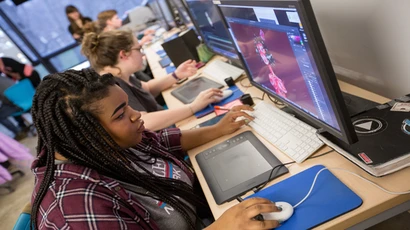 Animation/Illustration Program at Fredonia
The Animation and Illustration major is one of the fastest growing programs at Fredonia. The curriculum focuses on drawing skills, concept development, experimentation, mixed media processes, narrative storytelling, historical research, and critical thinking. While students may choose to concentrate in either Animation or Illustration, many students choose to incorporate both disciplines in their senior-level work.
The Fredonia Difference
The Bachelor of Fine Arts Degree requires intensive work in visual arts studios supported by a program of general education. Students complete rigorous, in‐depth courses in a preferred studio area and work to discover their own artistic voice with a high level of technical, conceptual, creative, and aesthetic development. Experimentation and practice in various studio media foster a broad range of artistic knowledge that can be applied to art making. Fredonia has a competitive application process that requires the submission of an art portfolio. In the recently renovated Rockefeller Arts Center, studios are accessible 24/7 and there are individualized spaces for upper-level students.
Career Opportunities for Animation/Illustration
Storyboard artist
Concept artist
Motion graphics design
Compositing artist
Multimedia artist – animation and illustration
Film and special effects industry
2
Media Arts labs
Fredonia's labs have 17 Mac Pros and 17 iMacs equipped with Intuos Wacom tablets, the Adobe production suite, Cinema 4D, Final Cut Pro, Zbrush, Dragonframe, and ToonBoom Harmony Advanced.
The best technology
Our studios also include animation stands, a dedicated illustration drawing room, and a shooting studio for stop motion work.
Participation in conferences
MoCCA and the SUNY-wide Film Festival, and other special events, provide opportunities for film screenings and career development.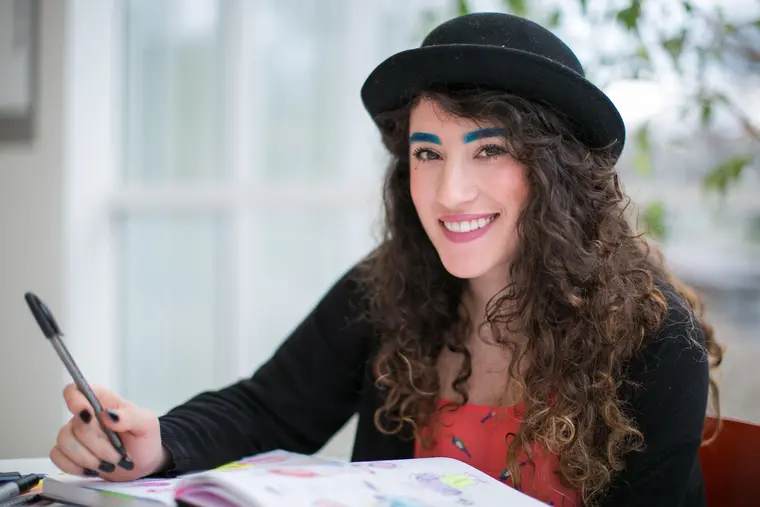 "I'm grateful I was able to live in a welcoming, collaborative art community in my formative years. Learning alongside such talented peers from all different majors taught me the value of teamwork, which has really strengthened my unique artistic voice. "
GiAnna is a Storyboard Revisionist for the movie "Angry Birds 2"
GiAnna Ligammari
B.F.A. Visual Arts and New Media: Animation and Illustration
Class of 2016
Why Animation and Illustration at Fredonia?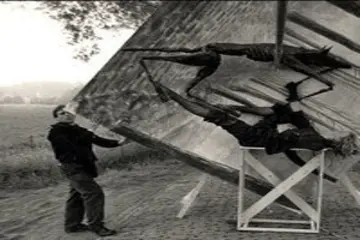 Visiting Artist Program
Our Visiting Artist Program offers exposure to a variety of art and design professionals from around the country and world during special lectures and gallery openings.

Fully accredited
Our program is fully accredited by the National Association of Schools of Art and Design (NASAD)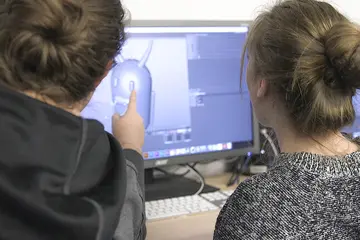 Scholarships
The Visual Arts and New Media Department awards 13 scholarships each year to incoming and upper-level students.
Sample Courses
ARTS 280 Introduction to Illustration
An introduction to editorial illustration. The class will explore technical, aesthetic and conceptual principles, as well as research and historical examples. Projects include thumbnail sketches, semi-comps, and refined drawings for final presentation on paper.
ARTS 285 Introduction to 2D Animation
A broad introduction to fundamental principles of motion utilizing traditional and digital 2D animation techniques. Topics explored include basic filmmaking terms and editing, a variety of traditional animation methods including flip books, line drawn, rotoscope, cutout, and collage animation as well as history of the medium.
ARTS 485 Advanced Animation/Illustration
An upper level studio course under the Animation/Illustration sequence, which follows Intermediate 2-D Animation and Intermediate Illustration. Students will be encouraged as artists to produce a mature body of work through readings, technical exercises, oral and written presentations, and independent research.
Program Additional Links
What does a 4-year degree look like?
What are all the required and elective courses offered to obtain this degree?