EDP Alumni Speaker Series
The EDP Alumni Speaker Series provides a platform for EDP graduates to motivate and inspire students from a program and campus that have had a significant impact on shaping their lives. In addition to providing a means for current EDP students and other members of our campus community to interact with our EDP Alumni, the event serves the purpose of highlighting the important work and success stories of our EDP alumni in varying fields. These special individuals continue to epitomize what it means to go "Above and Beyond."

March 14, 2016 - Lavette Johnson-Debrow '93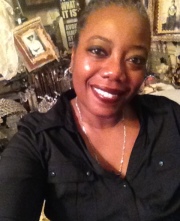 Ms. Johnson-Debrow is a certified teacher of the deaf and hard of hearing in Prince George's County public schools. Having earned a Masters of Arts degree in Deaf Education from Gallaudet University in 1997 with Presidential Honors, she completed her internship at the Louisiana School for the Deaf. Lavette has an Associate in Applied Science Degree in Educational Interpreting (1995) from the National Technical Institute for the Deaf (NTID) at the Rochester Institute of Technology (RIT). She also obtained her Bachelors of Science in Education Degree in the field of Speech and Hearing Handicap (now known as Communication Disorders and Sciences) from the State University of New York at Fredonia in 1993. Lavette took up the sport of field archery for the first time in 2014, where she competes locally and across states in archery competitions.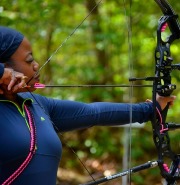 In August of 2014 Lavette won the Maryland state championship in archery for women in her division, making her the first African American woman to win the title. In the summer of 2015, Lavette competed at the national level in archery where she placed 5th in her division. Lavette is also a published fabric collage artist. She wrote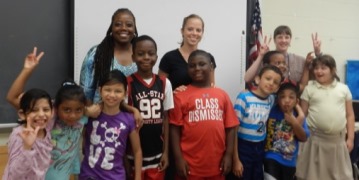 her first book in 2009, creating her own style of fabric collage which sold nationally for several years and is still available today. She has been published in several craft magazines across the nation, including Sew Somerset by Stampington and Company, Cloth Paper Scissors Studios, several online sites including Crescendo.com, blogs, and the likes. Originally from Buffalo, she currently lives in Washington, DC.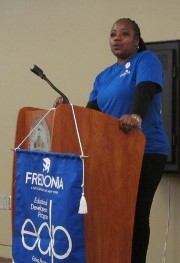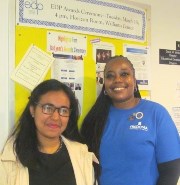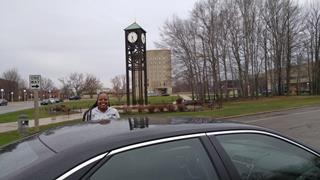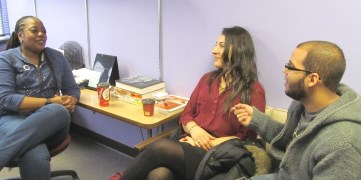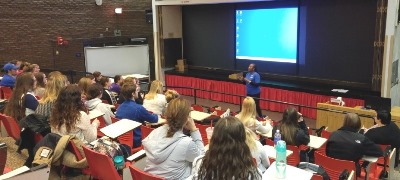 April 11, 2015 - Carmen Quinones '94
EDP Sponsored Dinner Theatre – Saturday, April 11
Dinner in the Horizon Room, Alumni Speaker Series, and musical HAIR in Marvel Theatre. EDP Alum Carmen Quinones '94 talked about her time at Fredonia, life after Fredonia, and what it was like to perform in Fredonia's 1988 performance of HAIR. "Life is a Circle of Reciprocity" was Carmen's theme.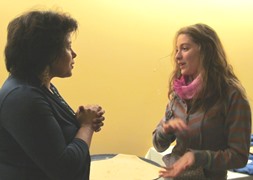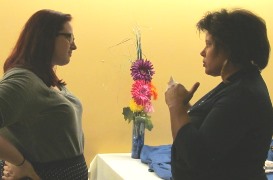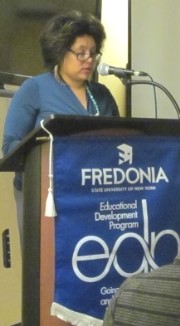 October 16, 2014 - Emma and Keith McFayden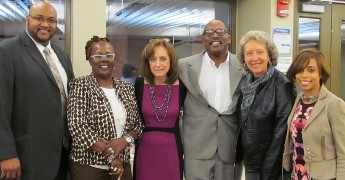 March 11, 2014 - Satoria and Kevin Donovan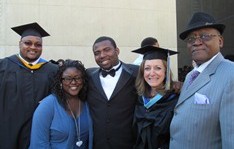 March 20, 2012 - Ms. Ida Boyd '85 - Lieutenant Colonel US Army, Senior Human Resource Officer, Army Reserve Legal Command in Gaithersburg, Maryland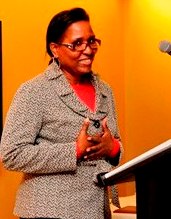 November 2, 2011 - Dr. Sherryl Weems - "Excellence Without Excuses"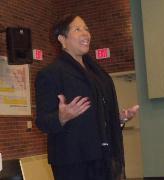 March 8, 2011 - Gino Morrow - "Old School to New School -- Revising Survival Techniques for a New World"